Paloqueth – Rabbit Vibrator Review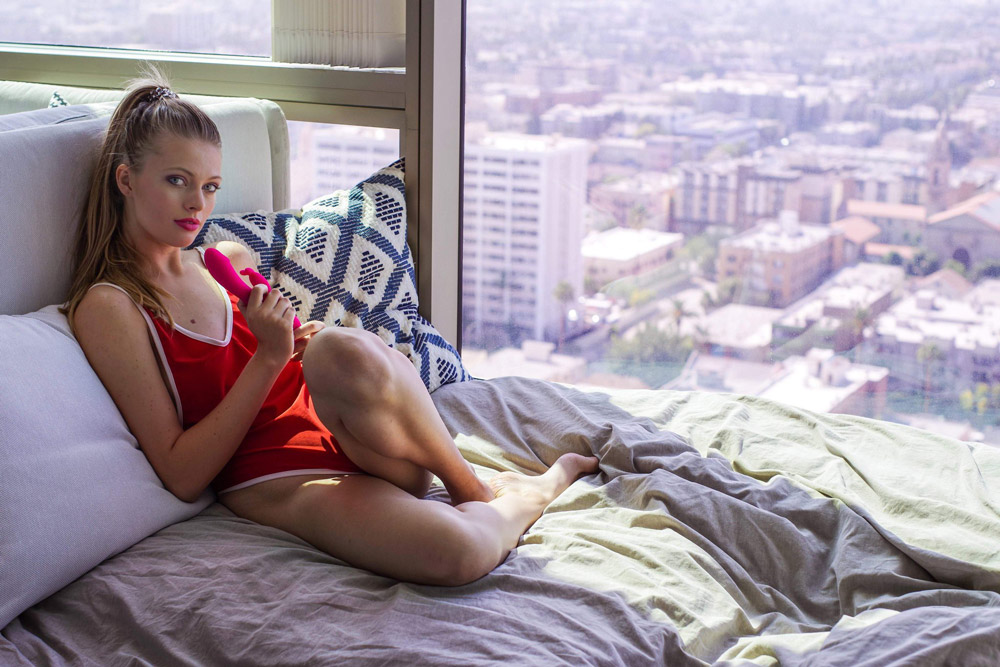 I am finally done with my move and starting to settle into the new place. I forgetfully packed this toy before taking photos and have finally unearthed if from the never ending boxes to get this review posted!
Rabbit vibes were once viewed as the best toy after a staring role in Sex and the City. However, many people have purchased them and been disappointed – myself included. The internal stimulation combined with clitoral stimulation is amazing – If the toy can reach these places at the correct angle and pressure. I have to maneuver a rabbit vibe in just the right way and the effort isn't always worth it. This toy was not on the top of my list for that exact reason. Despite this concern I decided to give it a try when offered one for review.
The Paloqueth Rabbit is a dual stim vibrator made of smooth purple silicone. The head has a prominent ridge and a few smaller ridges aiming to stimulate the gspot with the flexible shaft. The external rabbit ears are very soft and flexible but the external arm also has a hard shaft with a nose hopefully offering some pinpoint stimulation.The controls are housed on the handle consisting of power and mode buttons embossed in the silicone. There is also a branded plastic piece containing an LED light on the end of the handle that changes colours depending on the mode selected. Being made of silicone and waterproof makes this toy easy to clean with soap and water. The embossed bits do need a bit more attention while cleaning to get any gunk out.
This rabbit comes in a simple but nice black cardboard box with Paloqueth embossed on the top in gold. The contrast of the black packaging and pink toy looks quite nice. You will also find the charger, a simple storage bag, and an insert with basic information on the toy such as measurements.
The rabbit provided pleasure and felt great but left me begging for more. By begging for more I mean frantically maneuvering the toy in hopes of having an orgasm at times. For me a firmer shaft is key to providing pressure right where it's needed but the flexibility of this toy's shaft just bent. The prominent head was supported by a thinner shaft which was a positive feature. The thinner shaft made it a good toy for warming up and gradually increasing the size of the toy in use. This may appeal to those who enjoy smaller toys. Those that enjoy larger toys will most likely only use it as a starting point. This thinner shaft does not give the user the full feeling that some desire from larger or firmer toys.
Overall this rabbit was decent to warm up for the use of other toys. It was a decent toy for teasing as well. It just wasn't a toy that provided great orgasms for me. It may be a good fit for you if you enjoy a thinner softer toy. The flexibility made it difficult to apply too much pressure – which may be a benefit to those who experience pain during penetration with firmer toys.
You can get your hands on this rabbit for a low price point of roughly $30 CDN over at paloqueth.com.