BULEEVIL: 6.7 Inch Dildo for Beginners

 
Great for practicing "deep throating" techniques: Not too big and thick. It is soft and gentle going down. So comfortable it does not hurt your throat and so easy to slip deeply through. This is your perfect practice tool. Train your throat to avoid fumbling or gagging when the time is right. In a very short time you will not believe that this dildo could train your throat after just a couple of sessions. He won't believe it either.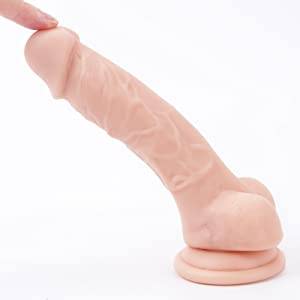 Incredibly flexible and bendable for any angle
 
The long shaft design is incredibly flexible and bendable, allowing it to hold its shape at almost any stimulating angle to get to all those hard to reach places and seek out the most sensitive inner sweet spots in different angle.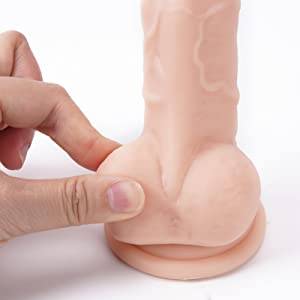 Sculpted realistic shaped dildo for real fun
 
The dildo features devious detailing from its tapered tip to its veined and textured shaft with a slight curve to its ball detail at base, helping you to reach all of your deepest pleasure zones and satisfying your cravings to fantasy fulfillment, foreplay and self-love play.
 
Clean with soapy water or toy cleaner
 
As its liquid silicone design, the dildo cleans easily by thoroughly washing over with warm soapy water or use toy cleaner. After rinse off clean, pat it dry with a clean towel, then the dildo will be ready to store away until next use.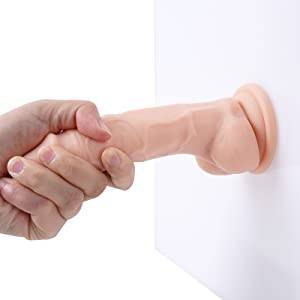 Suction cup base for hands-free play
 
Positioning the dildo on any smooth flat surface such as to steady the length vertically or horizontally on floor, wall, tables, or tiles as its sturdy suction cup, so that you can enjoy your favorite positions with hand-free play.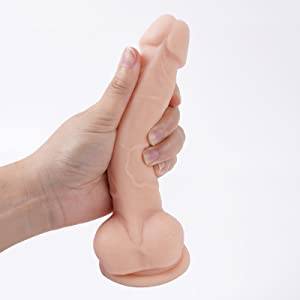 Arrived in discreet regular plain box
 
After removing the dildo from the discreet packaging. To find the dildo was stored inside a strong plain brown box, an ideal piece of packaging for the dildo which was sealed inside a clear plastic bag.