♥ This innovative masturbator is an intensely powerful penis stroker that puts a whole new spin on male masturbation.

♥ Powered by a very strong motor, this fully automated masturbator features 5 thrilling speeds and 10 rotation patterns to choose from.
♥ This masturbator is also equipped with an audio function which allows you to listen to 6 girls' moans.
♥ Features a custom TPE pleasure sleeve that faithfully reproduces the feeling of being inside a woman's vagina!
♥ Easy-to-use buttons on the stroker allow you to control the action and enjoy mind-blowing satisfaction.
♥ The backlit LCD screen shows time elapsed since the toy was powered on, the selected rotation speed and mode, and the moan pattern.
Girls' Moans for Aural Stimulation
Experience mind-altering self-pleasure with this realistic male stroker with 6 different girls' moans. Just plug in your earphone, choose your favorite girl, and try the rapid thrusts of the highest setting for an unrestrained, passionate session, or indulge in relentless, slower thrusts for stamina training and a slow-building orgasm.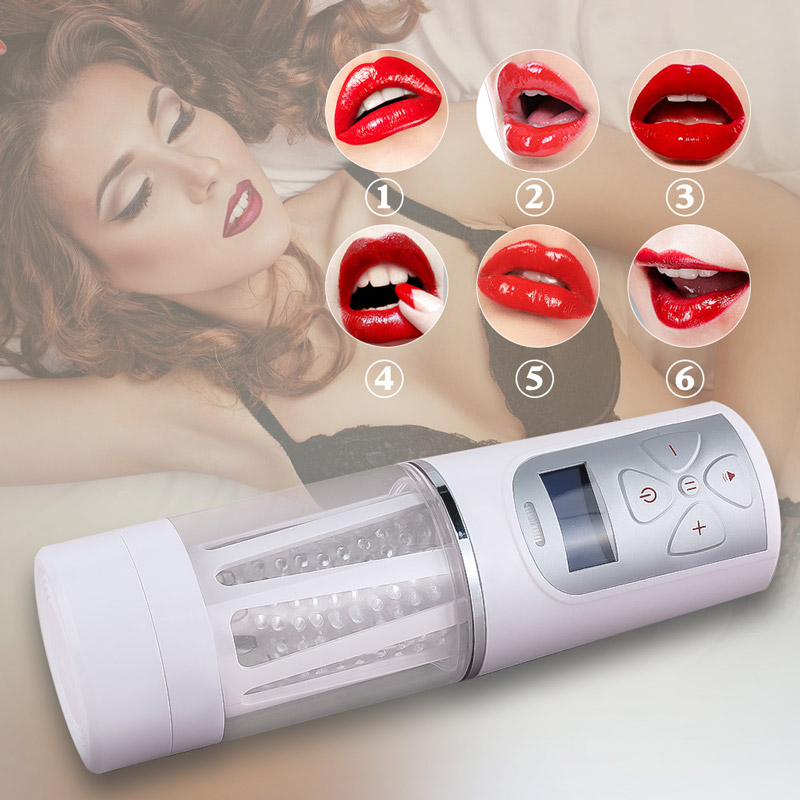 Rotating Provides Unique Sensations
Many types of male masturbation toys are available, but this one tops them all. This device is sure to give you an extraordinary experience. Unlike ordinary automatic strokers that barely move up and down, the unique Paloqueth advanced rotation mechanism puts a whole new spin on male masturbation!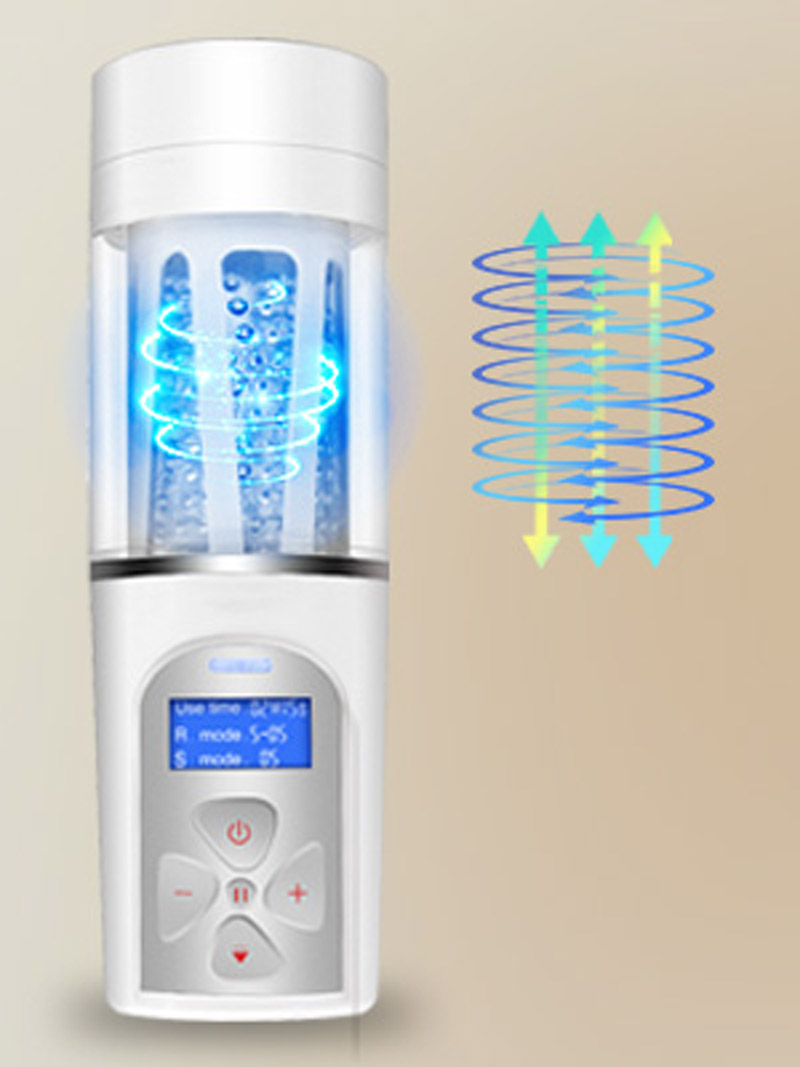 10 Modes of Rotation
This fully automated sex masturbator features 5 thrilling speeds and 10 rotation patterns to choose from. The reverse rotation button instantly changes the direction of the spinning, allowing you to experiment with hundreds of pleasure combinations every time you use it.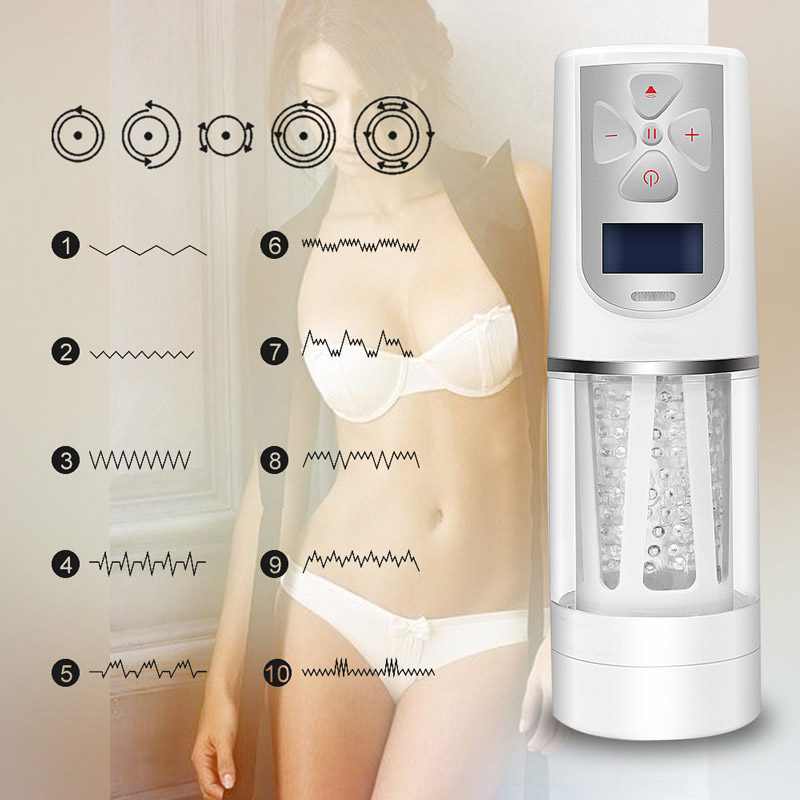 Removable Flexible Sleeve
The top piece stays connected while you detach the middle portion and remove just the portion that would contain the mess. This is a nice improvement over the usual connected head piece and makes the drying process quicker as well.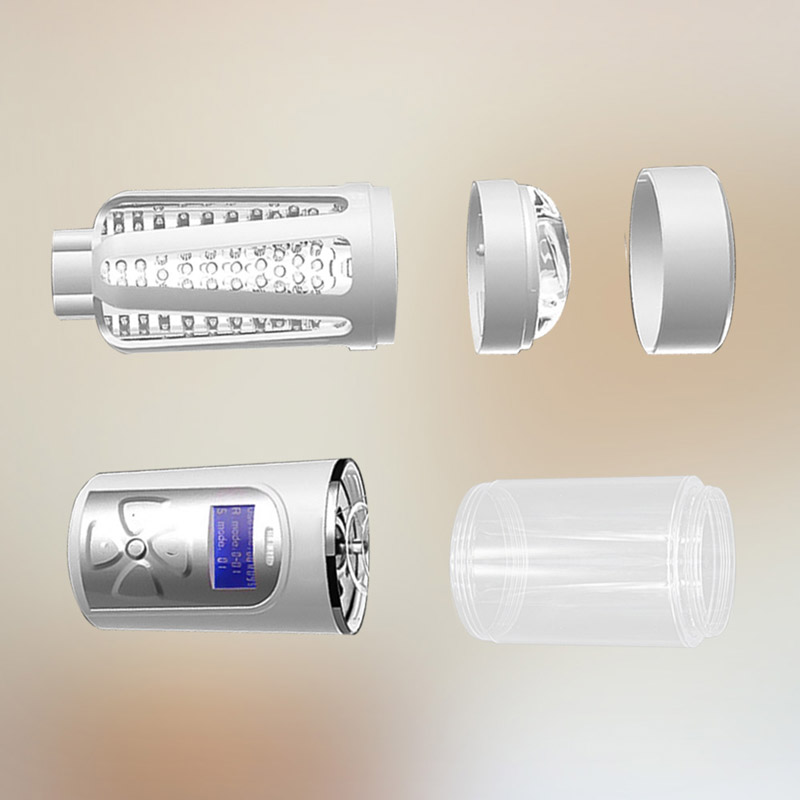 Magnetic USB Rechargeable
To charge the masturbator, simply connect it to any USB port. The LED light will blink while the unit is charging, after charging is complete, glow steadily for 3 minutes before turning off. The approximate run time is 1.5 hours and charging time is about 2 hours.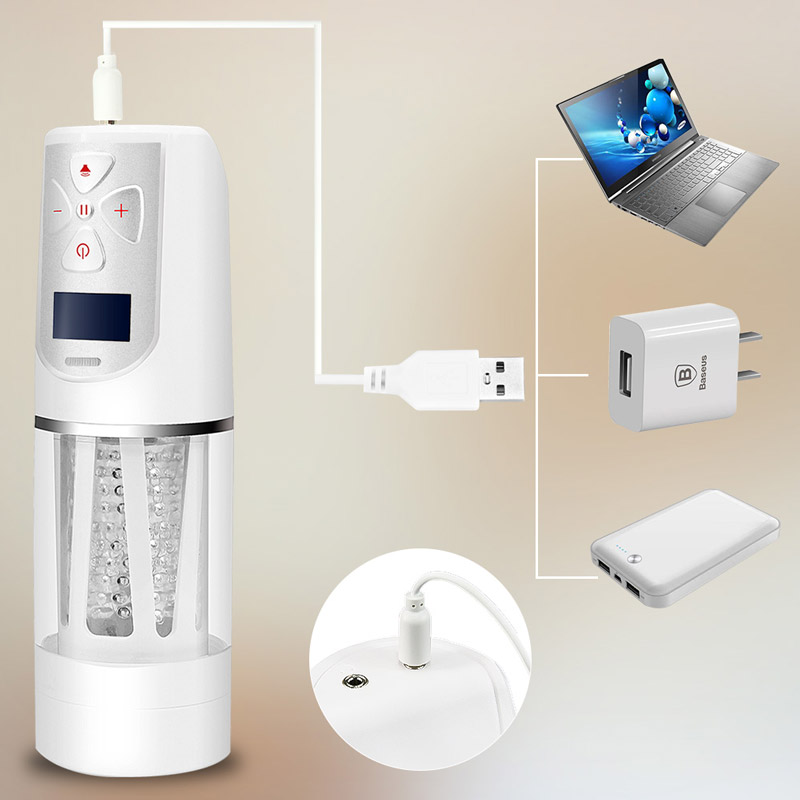 1.Please use with water based lubricant.
2.The cleaning water temperature can not exceed 40 degrees, can not be washed with acid alkaline cleaning solution.
3. When cleaning, just remove sleeve parts and clean it. After cleaning the sleeve, wipe and put it into the stroker. Other parts can be wiped with a wet towel. The button parts are not waterproof.
4.Put in a cool place, do not expose to the sun.
5.Please put the product out of reach of children.