♥ Super powerful vibration, rock your world
♥ Body safe and environmentally friendly silicone
♥ Prostate massager with penis ring, dual pleasure
♥ 100% waterproof, easy to clean
♥ Whisper quiet

Super Powerful Vibration with 7 Modes
7 kinds of vibration modes with powerful motors are ready for you to choose. With the fashion LED light, it adds some spice to your sexual enjoyment. Let the pleasure of prostate pass into every corner of your body.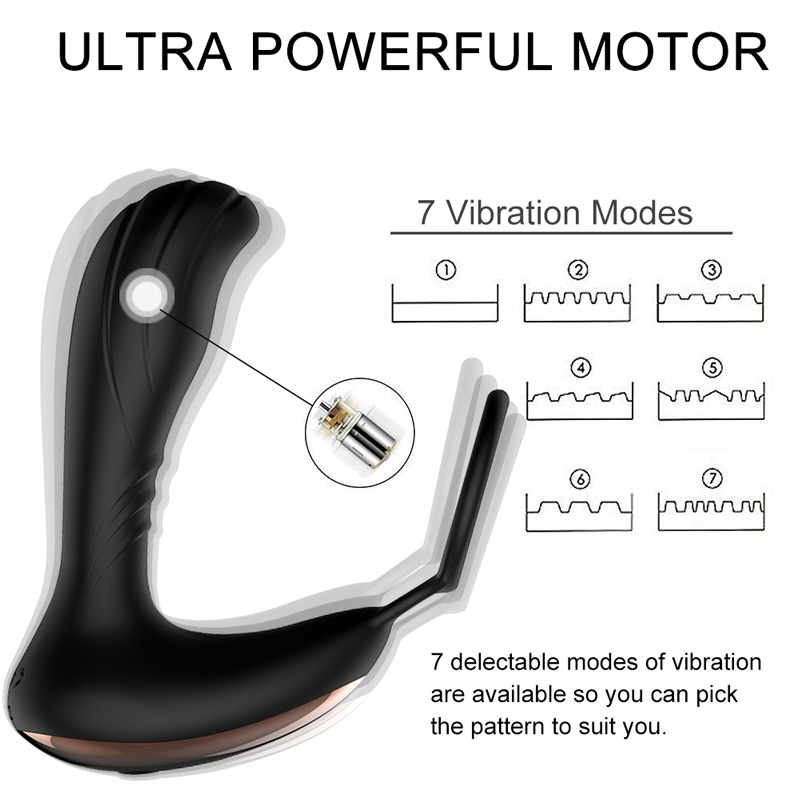 Prostate Massager with Penis Ring, Dual Pleasure
When lovemaking, you can not only enjoy the pleasure of prostate massaging, but also it has penis ring function. When ejaculation, the anus will also contract, ejaculation pleasure doubly enhances.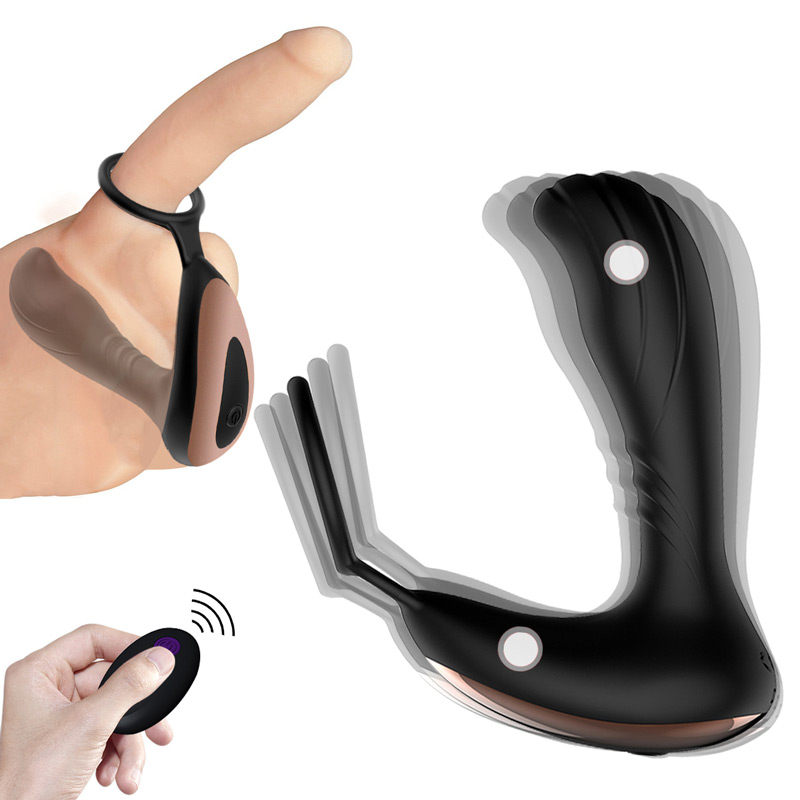 Body Safe Silicone

Silicone material with moderate hardness feels soft and comfortable. Slick surface makes prostate manager easily into men's anal and let you feel the pleasure of breaking out at any time.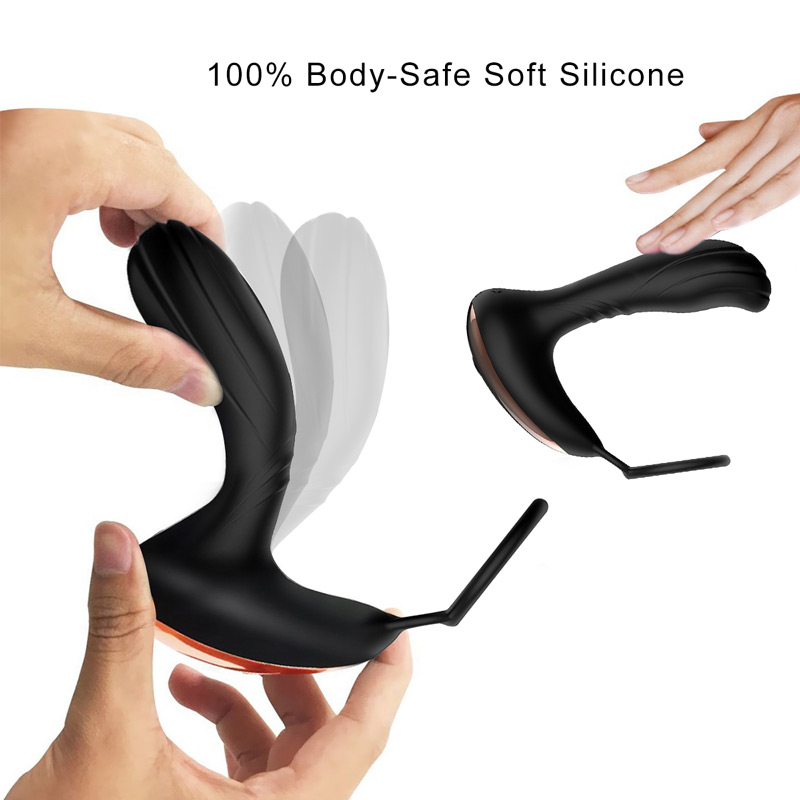 Whisper Quiet
Whisper quiet design, noise is less than 50db. Paloqueth ensures the products meet the highest requirements. The motor must have a long life span and be powerful, but it also must be quiet. It's really whisper quiet which allows for discreet pleasure unless the room is dead silent.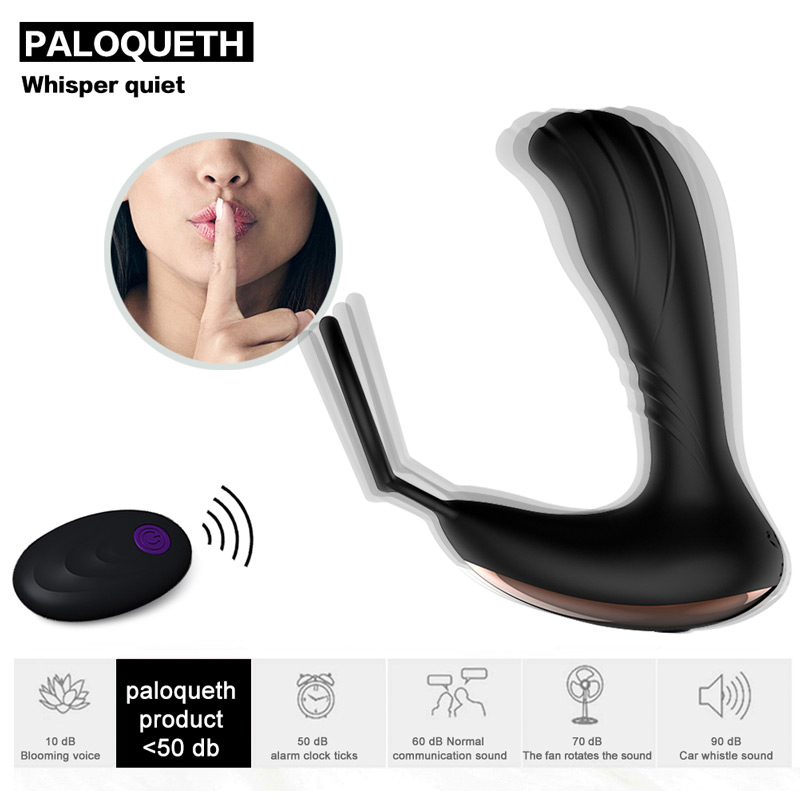 Waterproof Design
Waterproof design allows you enjoy sexual pleasure in the bathtub, in the shower or in your swimming pool, wherever you want. However we recommend you should not immerse it into water for too long.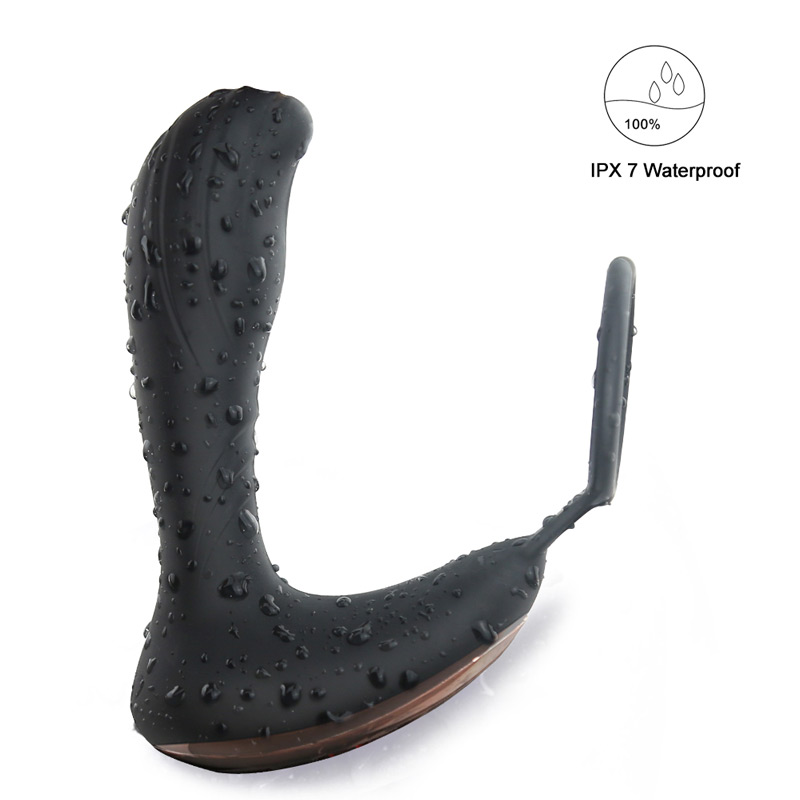 1. Please charge before using this massager.
2. Before each use, please disinfect the product, wash the rod with warm water and antibacterial soap, and gently dry with a towel or soft cloth.
3. It is forbidden to use massage oil, hand cream, detergent, gasoline or acetone as a lubricant.
4. If the massager fails to use, the power may not be enough, please charge in time.