War Wolf:Men's Automatic Aircraft Cup With 2 Frequency & 4 Speeds
Still tangled in which male masturbator to choose? Take a look at us!
Partly transparent appearance, satisfy your peeping desire
The transparent window design brings you a wild and exciting visual experience. Crystal-like transparent vag*na sweet channel is completely unfolded in front of you! You are able to observe how your pen*s squeeze into the charming hole, how dozens of soft protrusions tickle your tip during thrusting and rotating moves, as well as how the plump ribs gently suck and kiss your bro. What an unmatched visually stimulating experience.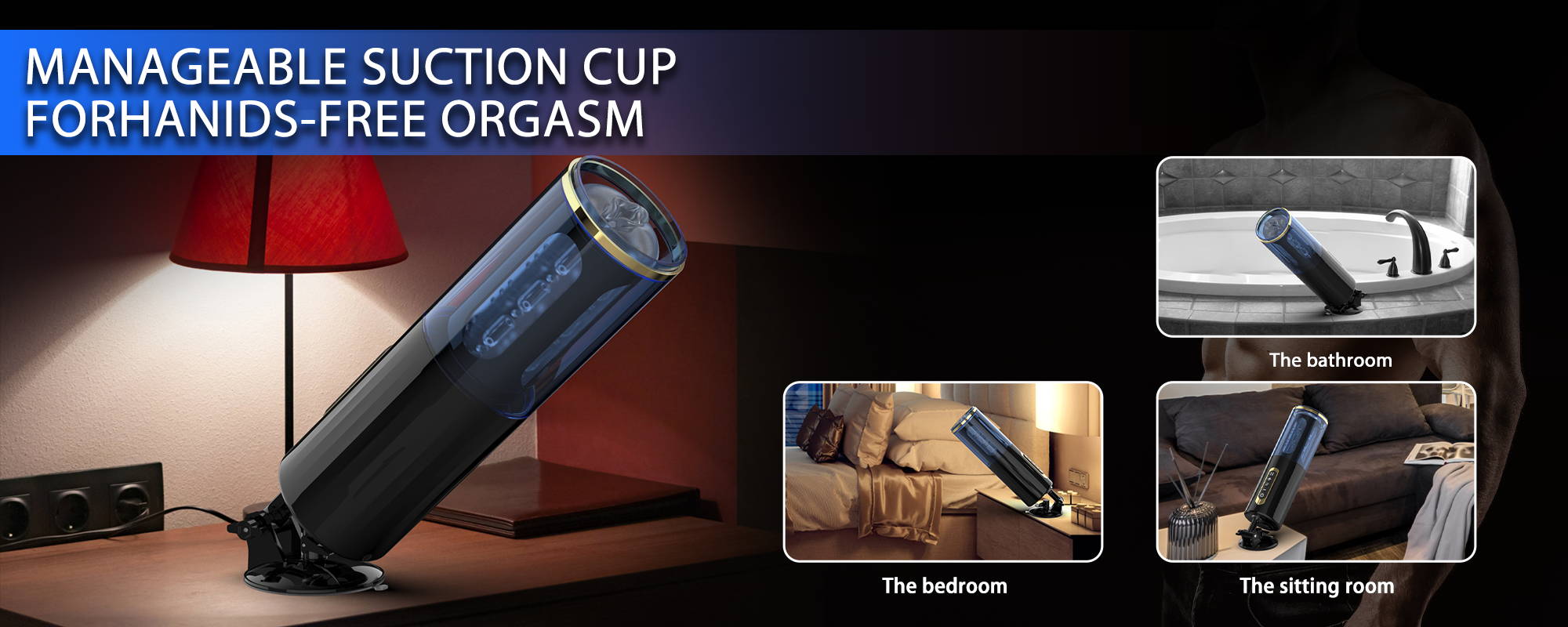 2 Frequency & 4 Speeds & Pause button & Remote bluetooth control  
2 Frequency & 4 Speeds and telescoping modes give this product a variety of ways to get you to orgasm.A soft entrance is inviting you to enter. The toy has a fully automatic function to make you feel the real solo pleasure. The masturbation cup has a powerful engine that provides different rhythms of thrust rotation and different speeds. There are real and abundant 3D particles inside, which can take care of every sensitive point on your penis. The strong suction cup can be attached to any smooth surface, such as the bathroom and bedroom. With an adjustable angle of 165 °, you can enjoy a variety of postures and positions. Free your hands and feel more pleasure.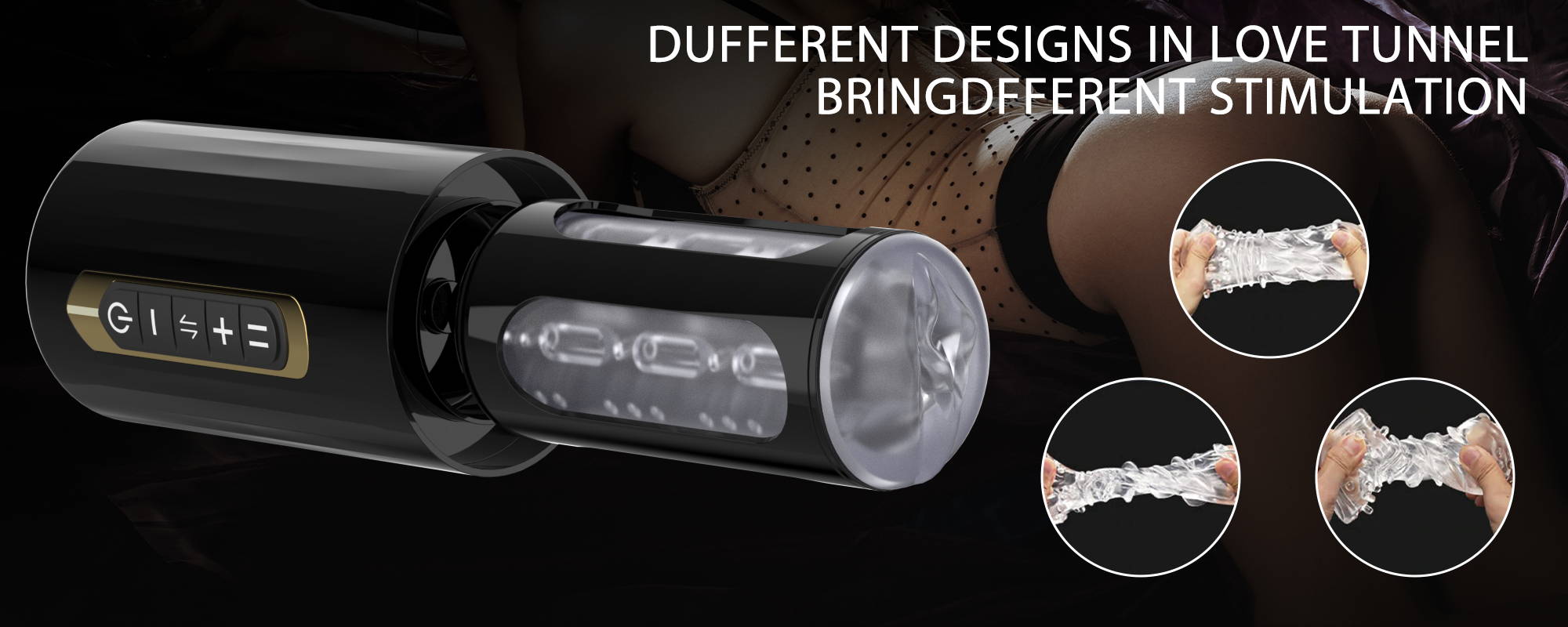 The feel of the inner sleeve is lifelike
With its excellent elasticity and material, the inner sleeve will please you as you like. Made of TPE, it is non-toxic, odorless, safe and soft, perfect for protecting your pen*s from injury. The internal firmness and detailed texturing of the sleeve come together perfectly to make a very intense experience out of each session. Neither too tight nor too loose, the suction and the tightness are perfect for you.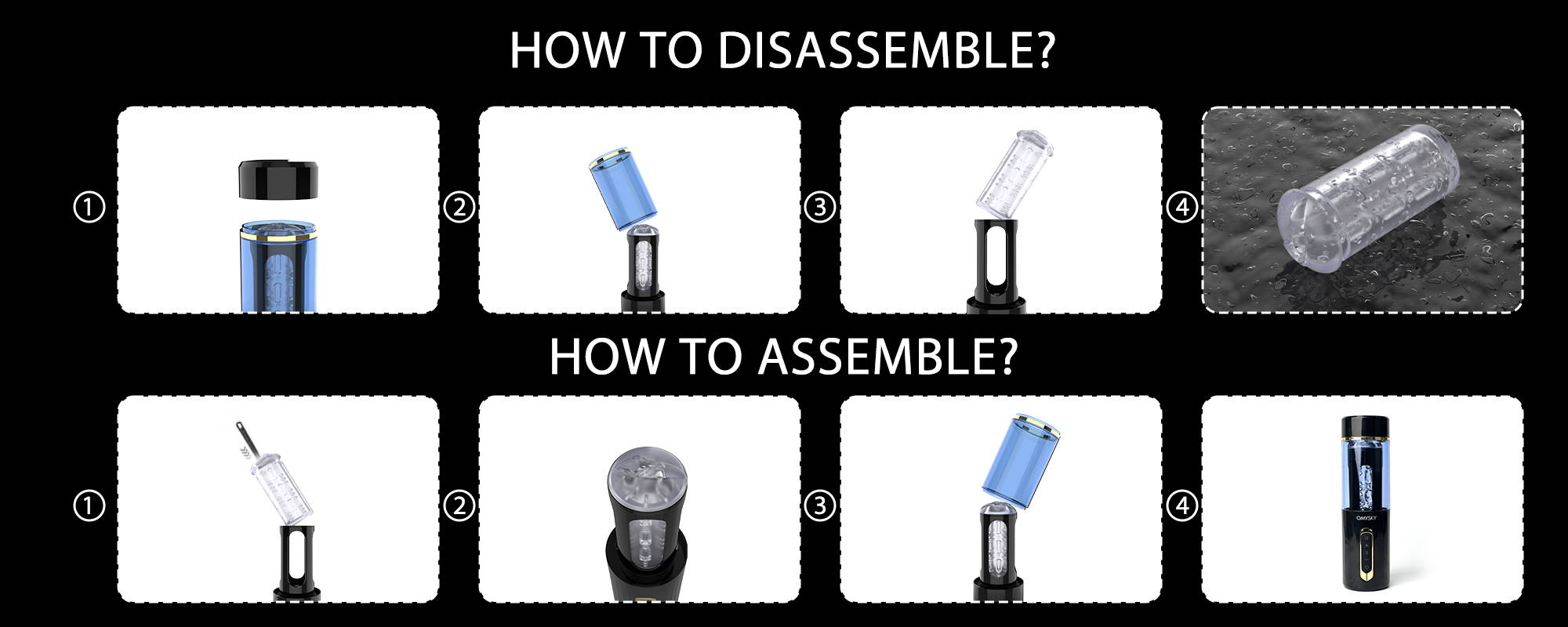 Detachable inner liner for throughout cleansing
This automatic male masturbator cup is so easy to clean with a completely removable inner sleeve and pus*y, guaranteeing worries-free self-pleasure. Air drying the shell and exterior of the sleeve is quick and easy. Just carefully pull the sleeve out, wash it, let air dry and put back in. You never have to worry about the moisture possibly hiding in all the little dips, curves, bumps, and turns that make up the textured interiors of male toys such as these.