Male Masturbaters Telescopic Sucking Stroker Cup Pocket Pussy Sex Toys for Men
Specification:
Type: Male masturbater cup
Material: ABS+silicone
Size: 10.3*3.4inch
Color: White & Blue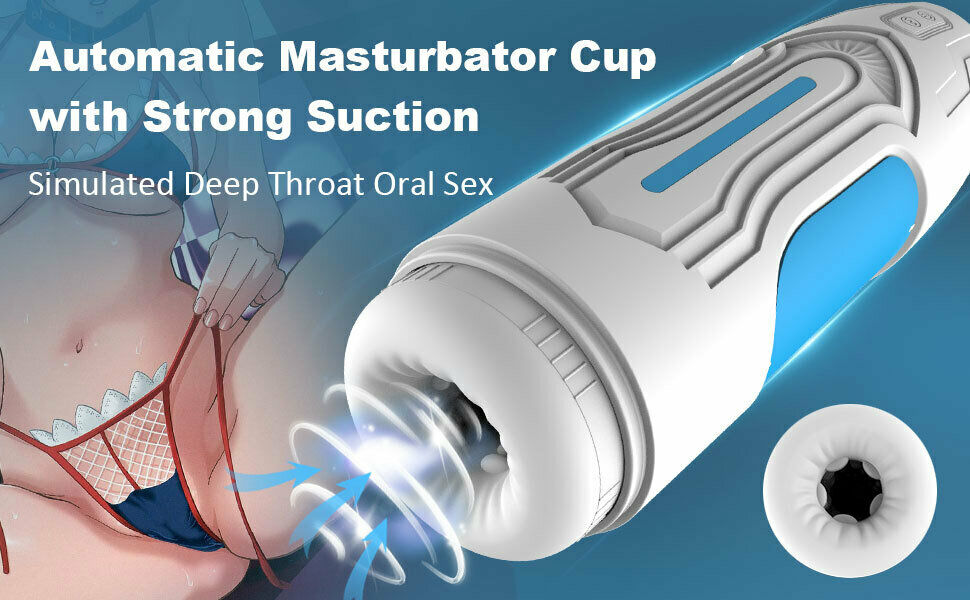 Feature:
Get Seduced By 7 Powerful Suctions: Add a little water-based lubricant for comfort, then insert your shaft into the silky-smooth and flexible silicone love tunnel. Press the first control button for 3 seconds to activate the suction. You'll feel gentle air pressure from the deepest part of the masturbator. Enjoy the thrill of steady suction settings. Or keep pressing the control button to explore suction patterns, quick and slow pulsation, waves, and more. It feels so good – like oral on demand!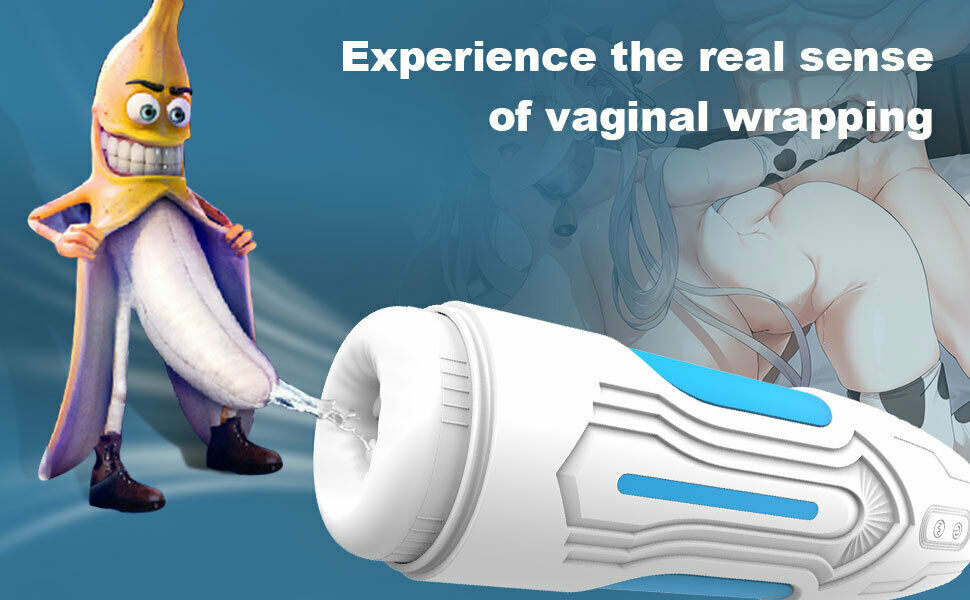 Up the Ante with 7 Intense Vibration: If suction alone doesn't push you over the edge, this automatic masturbator's powerful vibrations will. Press the vibration button to start up wild vibration. You'll get thrilling low, medium, and high speeds – plus a rollercoaster of pulsation, waves, and patterns. And all those vibrations totally surround the love tunnel, stimulating you from every angle. When you add vibrations this good to the suction, you're in for a whirlwind pleasure session.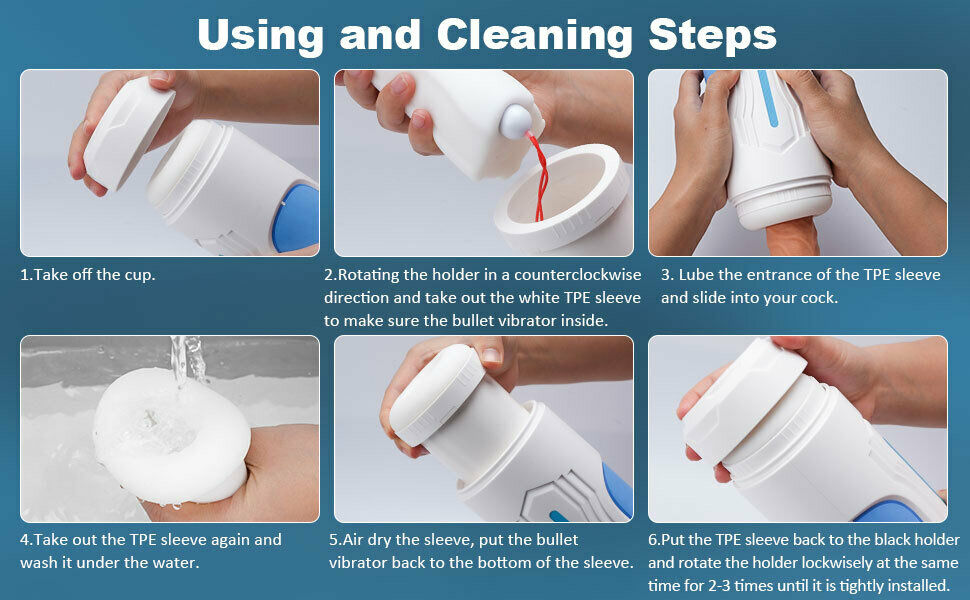 Unique Hold-with-cup design: This ultimate masturbator features an inner ABS plastic case with TPE sleeve, which accommodate your full shaft compared to other masturbators. Lining with textured ribs and pleasurable shapes, the sleeve not only serves as a normal masturbator, but protects the sleeve from deforming. More importantly, this hold-with-cup design can better protect the battery and prolong the service life. You just need to simply take out the sleeve from it and clean it directly.