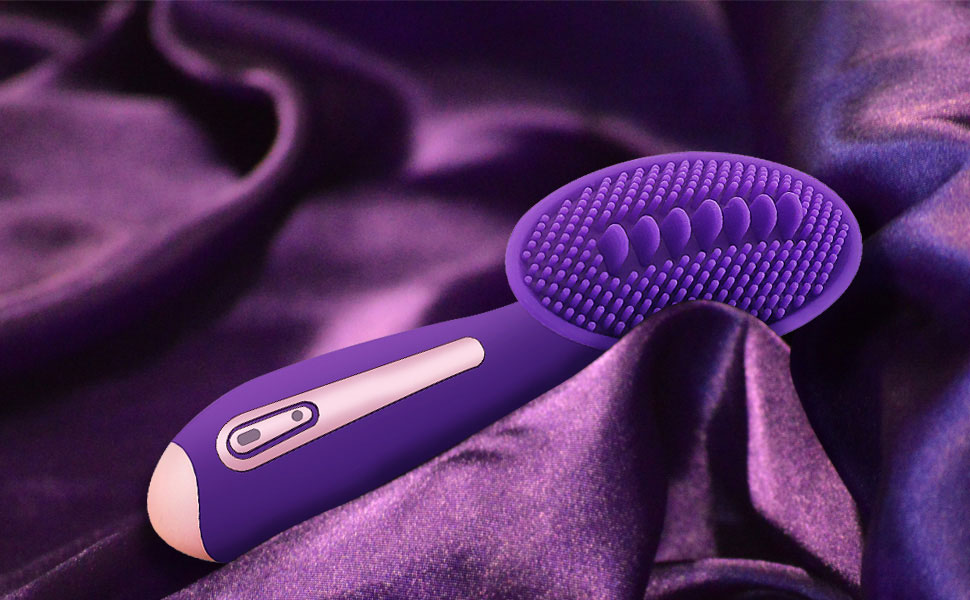 ♥ Life-like tongue design, softly stimulating your clit
♥ Hypoallergenic, body-safe medical grade silicone
♥ Powerful motor, continuous intense vibration
♥ Ergonomic design, perfect to fit your private part
♥ Waterproof design, easy to clean after using
♥ Flexible and soft small nubs on the head massage in all directions

8 Vibration Modes
This clit stimulator is equipped with 8 different vibration modes to pleasure you with exactly what you need! Start slow to tease and arouse your most sensitive areas, then jump to higher speeds for orgasmically powerful climaxing!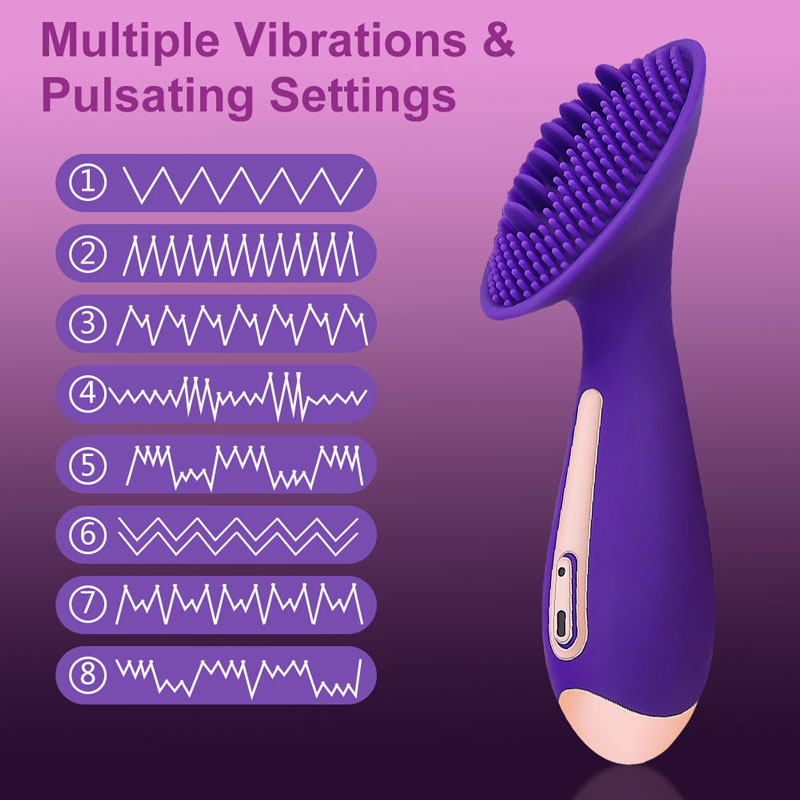 Nubby Cup-shaped Tip
The tongue vibrator features a flexible shaft with a soft, cup-shaped tip that contours your body's most sensitive areas. The tip surrounds your clitoris with powerful massaging vibrations! The edges of the flexible cup will transmit fluttering vibrations to increase your arousal, while the flickering teasers in the center erotically lap at your clit to mimic the sensations of oral sex! For an intense tongue-like flicking, you can hold the curved tip of the cup over your clit as it pulses and flutters to make you cum fast and hard!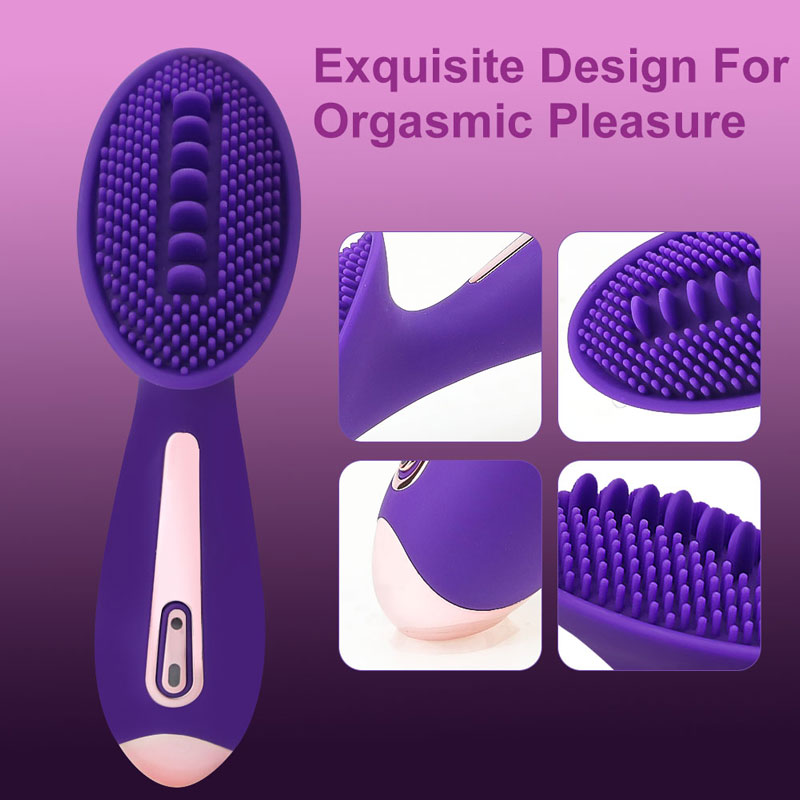 Whisper Quiet
This vibrator has an amazingly powerful motor that reaches an impressive 7500 rpm at a very low volume of less than 50dB. After giving it a quick charge, then ready for an intense experience as you dive into your pleasure zone.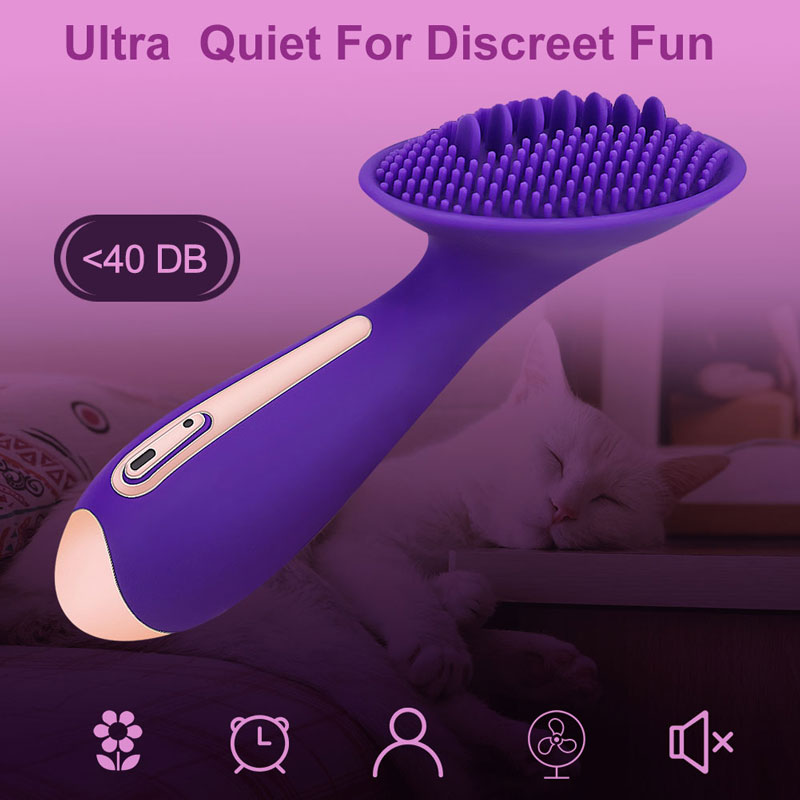 Waterproof Design
You will like how this is waterproof. That makes it great for the shower and other wet environments while playing with a partner. Being waterproof also makes for quick and easy cleanup.

Body Safe Material
Made with non-porous, medical grade, hypoallergenic silicone; this vibrator is extremely soft to the touch. The flexible pleasure nubs provide the consistent touch that you desire to ensure gratification whenever you need it!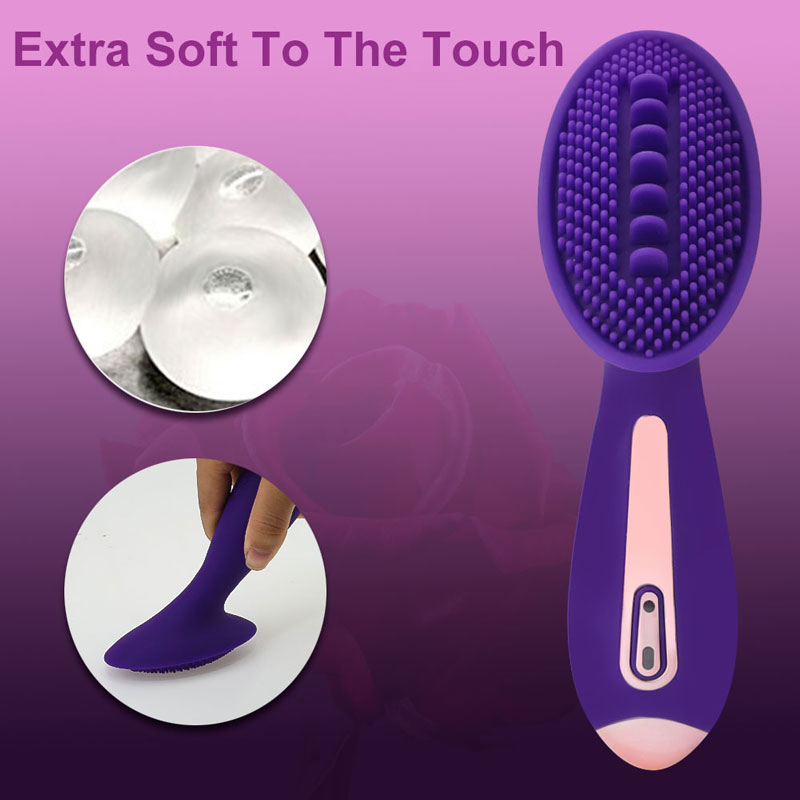 1. Do not put the product in a place that cannot dissipate heat when charging.
2. This product is a personal hygiene product which cannot be shared to others, so that to avoid infection of bacteria.
3. This product has many functions. Please do not overuse it. Overuse will lead to decreased organ sensitivity.
4. When using this product, it is recommended to use it with professional lubricants for better effect; Please use water-soluble lubricant, not oil lubricants.
5. After using this product, please clean it immediately and keep it in good condition to avoid infection of bacteria.
6. If do not use for a long time, please completely use up the electricity. After careful cleaning and maintenance, place it in a cool and dry place where it is not accessible to minors.