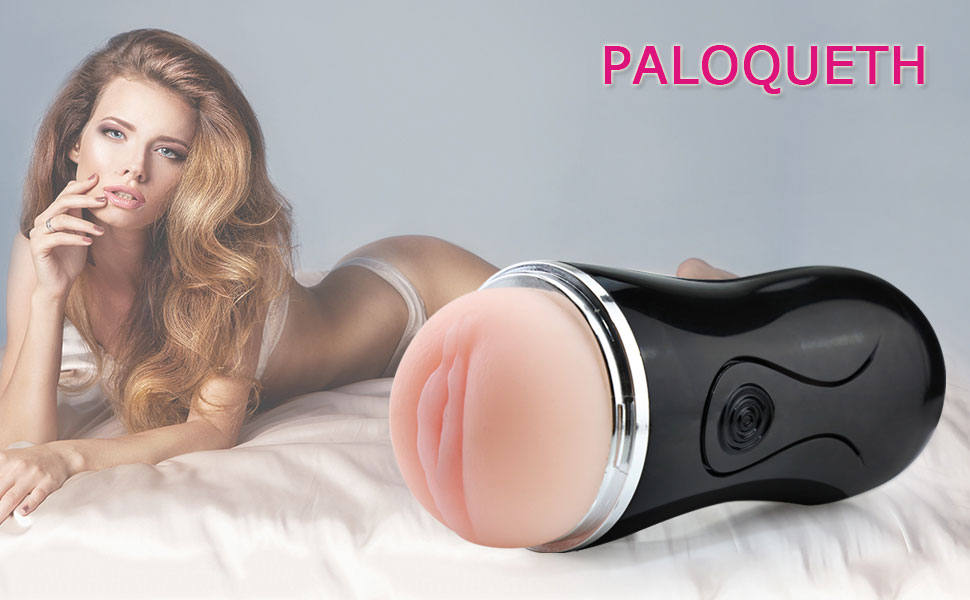 ♥ Squeezable grip for changing the tightness of each stroke
♥ Removable sleeve & vibrator for easy cleaning and wireless vibration
♥ Spare suction cup (not included) access for hands-free fun
♥ Soft stretchy silicone material for max comfort
♥ Deliver unbelievable realistic feeling for male
♥ Sealed end for great feeling suction power
Squeezable Panel for Customised Play
This pseudo-skin, squeezable stroker allows you to experience the tightest, softest, most realistic male masturbator on the market with the squeezable panels along the side which allow you to increase the gripping power to mimic the tightness of your partner when you're getting ready to explode!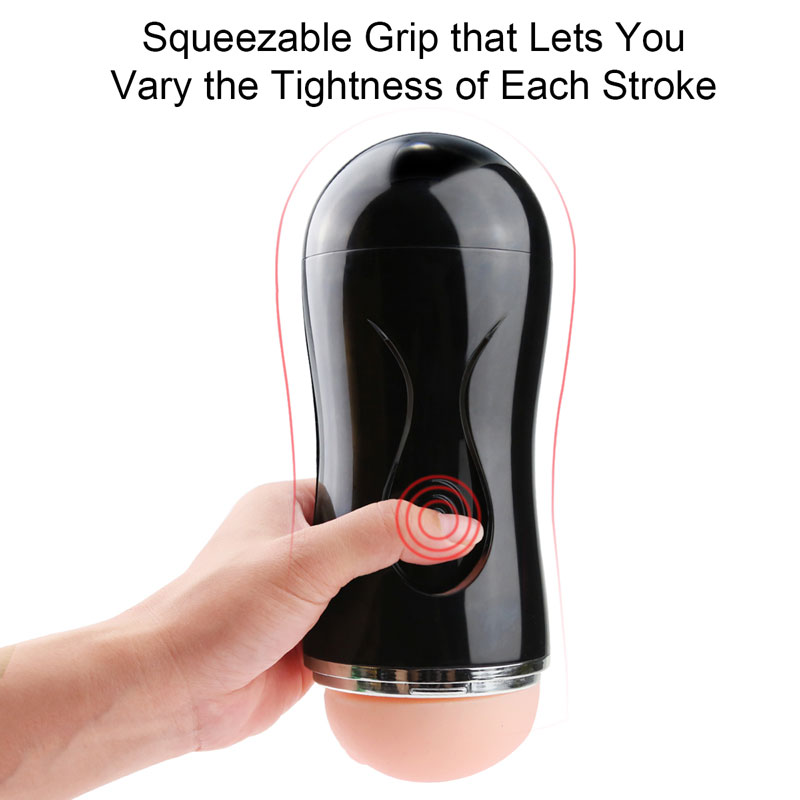 Removable Vibrating Bullet
When you're ready to push yourself over the edge, simply insert the bullet vibrator and press the button and enjoy the powerful vibrations which will travel all the way up your shaft for an amazing sensation like you've never felt before.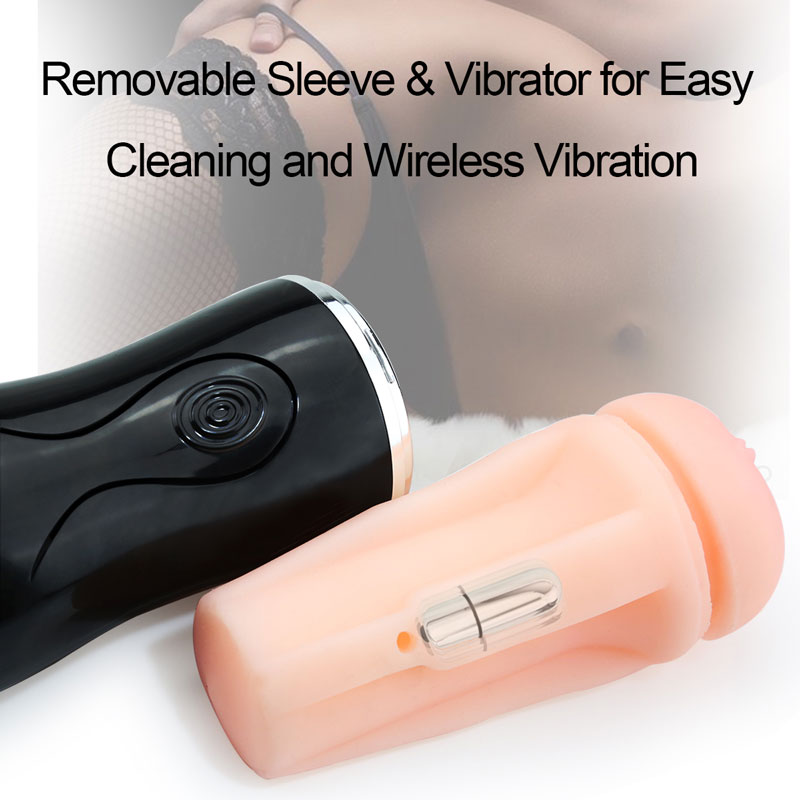 Spare Suction Cup Mount for Hands-free Fun
This is an innovative creation that provides an exciting and fun new method of self pleasure for men. A screw hole on end cap is specially designed on the bottom cup, you can mount it on a suction cup(not included) which can adhere to any smooth, non-porous surface and can be angled to your preference, enjoy an intense hands free thrill for an uninhibited and realistic sex experience wherever you want it.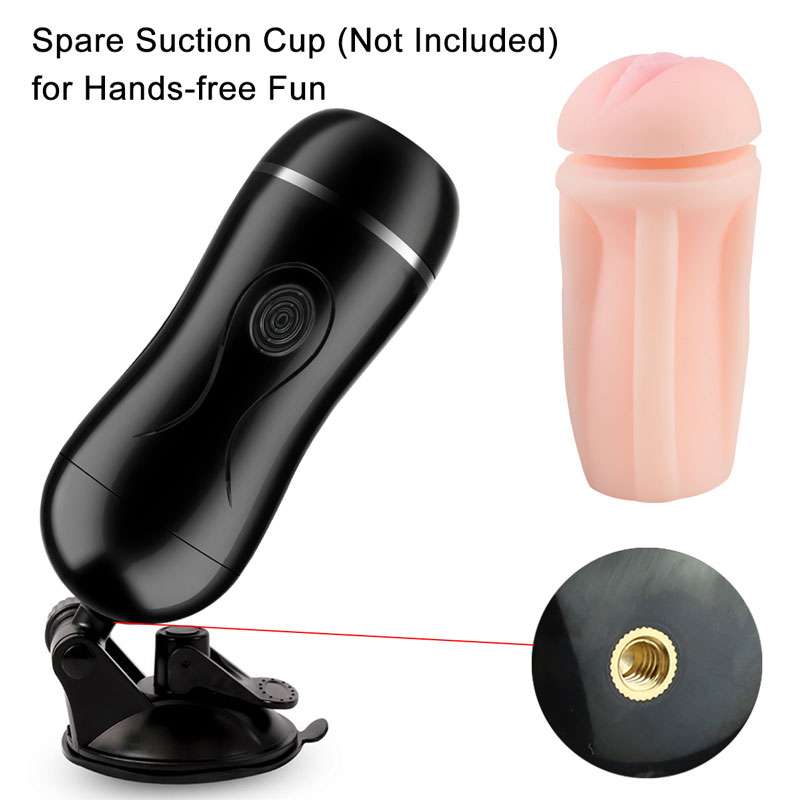 Ribbed Canal for Heightened Sensation
This innovative masturbator offers a soft and smooth sleeve designed for those who are more sensitive or want to make their sessions last longer to practice improving their performance. The love canal is lined with ribs and tiny love nodules that tease and surround your cock with each stroke. Just lube up and slide in and let the hundreds of different ridges and nubs stroke every inch of your cock until you come harder than you ever have!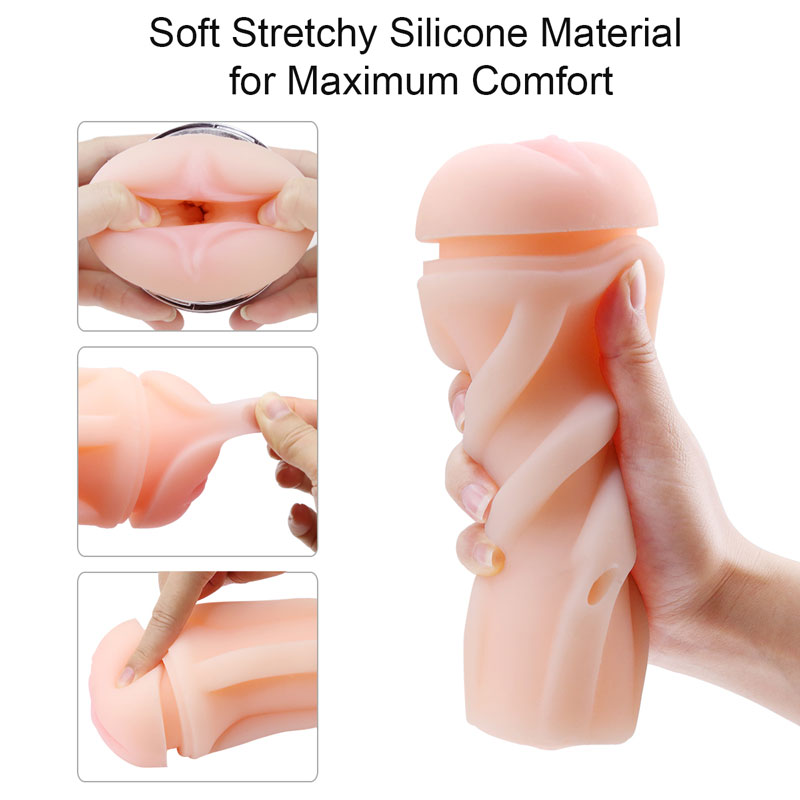 Lifelike Material for Real Life Sensations
The unique material feels incredibly lifelike and is made of body safe materials to keep your penis in tip-top condition. This vibrating stroker is made from ultra-lifelike material and the inner sleeve is made of unscented body safe TPR (thermoplastic rubber), while its outer casing is made of firm ABS plastic, both of which are completely body-safe and 100% phthatate-free, so you don't have to worry about any irritation or rashes.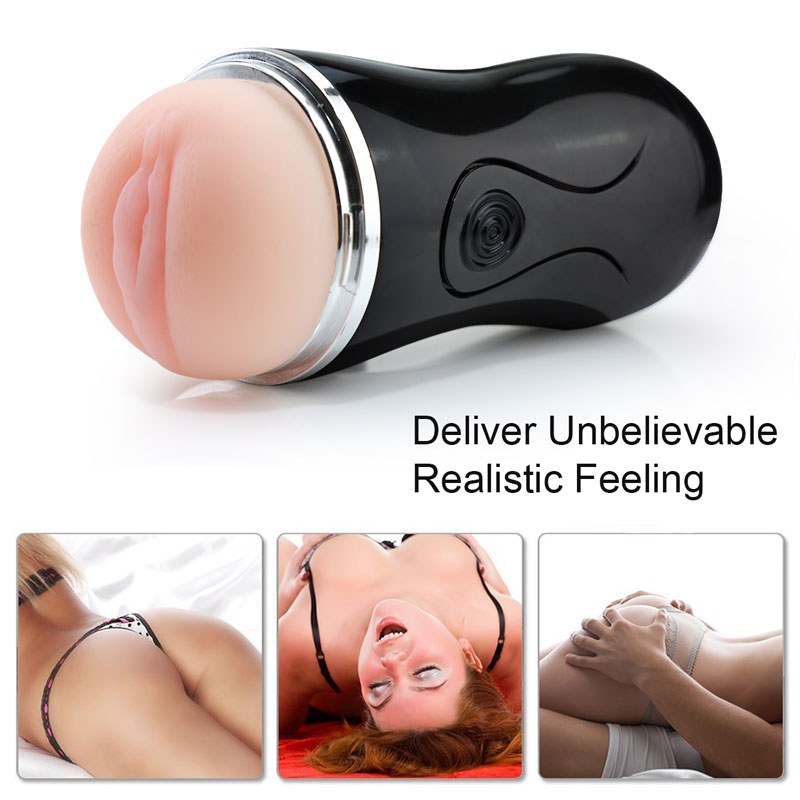 1.Please use with water based lubricant.
2.When cleaning up, make sure the water temperature is less than 60℃. Do not use acid alkaline cleaning fluid to clean.
3.When cleaning up, please do not turn it over, or it may cause cracking.
4.Put in a cool place, avoid sunlight.
5.Please put it where your kids will not reach.