♥ Big size cup makes it easy to insert

♥ Life-like interior and vase-like Exterior
♥ Ergonomic design, easy to hold
♥ Girl's sexy moaning, spice up your sexual life
♥ Body safe and environmentally friendly material
♥ Removable bullet, easy to clean

Extra Big Size
Paloqueth designed this masturbator cup specially for men who have big size penis and we have tested for many times to make sure this masturbator is perfect for our big size customers and never feel too tight or too loose. People who have bought this cup speak highly of it so that we receive a lot of good reviews on Amazon.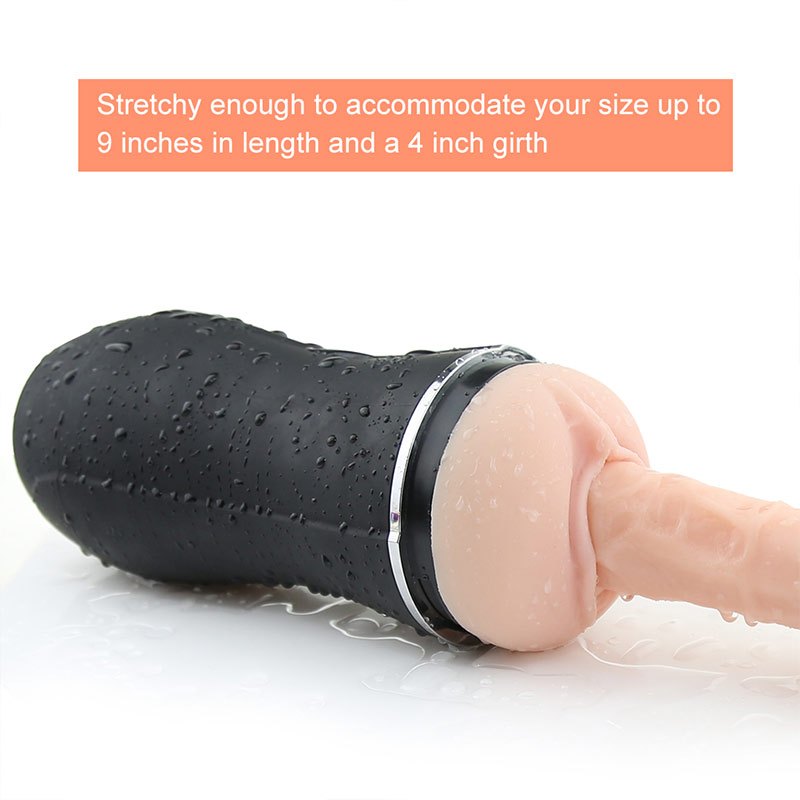 Audio Function
Just turn on the music button, you can hear life-real girl's moans. Image this, when you are doing your thing, there is a girl down there moaning for your power and strength, which makes masturbating more interesting and exciting. Finally you will feel like experiencing a true lovemaking with a sexy girl.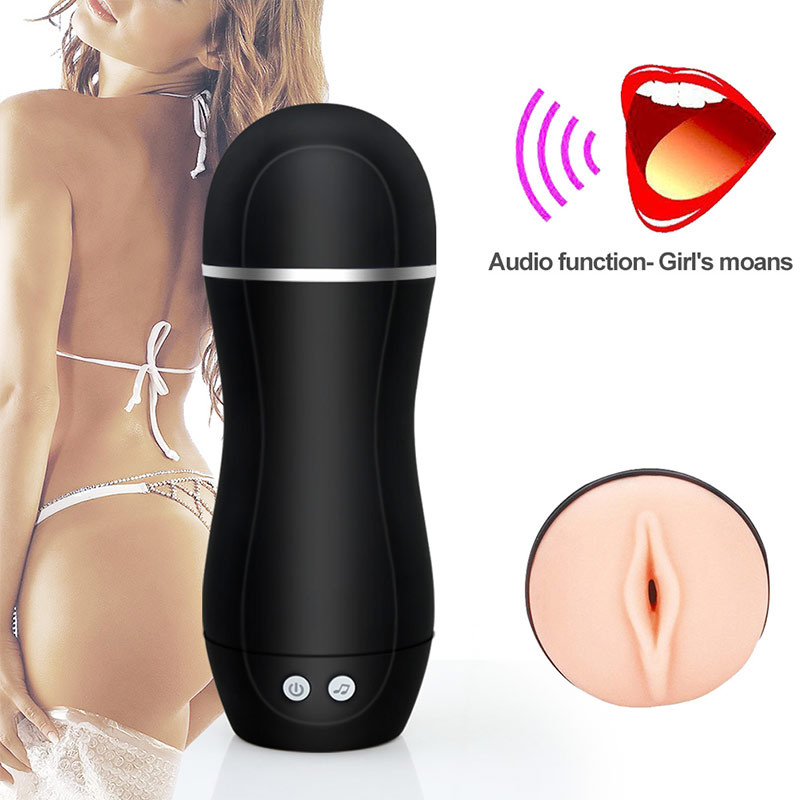 Soft Textured Interior
The interior of this masturbator cup is made of super soft TPE material and built to have realistic wagina, unique G-spot and realistic cervix so as to make men feel like going into a real woman's vigina. With soft nubs around the interior, when you get there, multiple stimulation makes your penis more and more sensitive and finally climax after climax.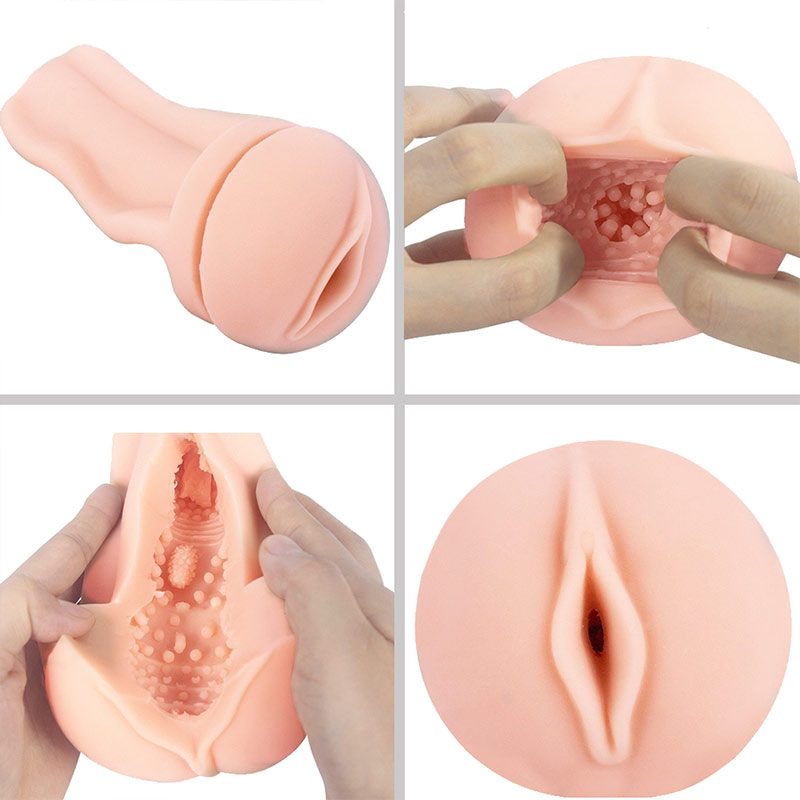 10 Vibrating Patterns Bullet Ball
The Masturbator cup has been fitted with a powerful 10 speed bullet that sends waves of vibrations though the sleeve and will stimulate the whole length of the penis and induce knee trembling sensations! All you had to do is lie back and let it work its magic.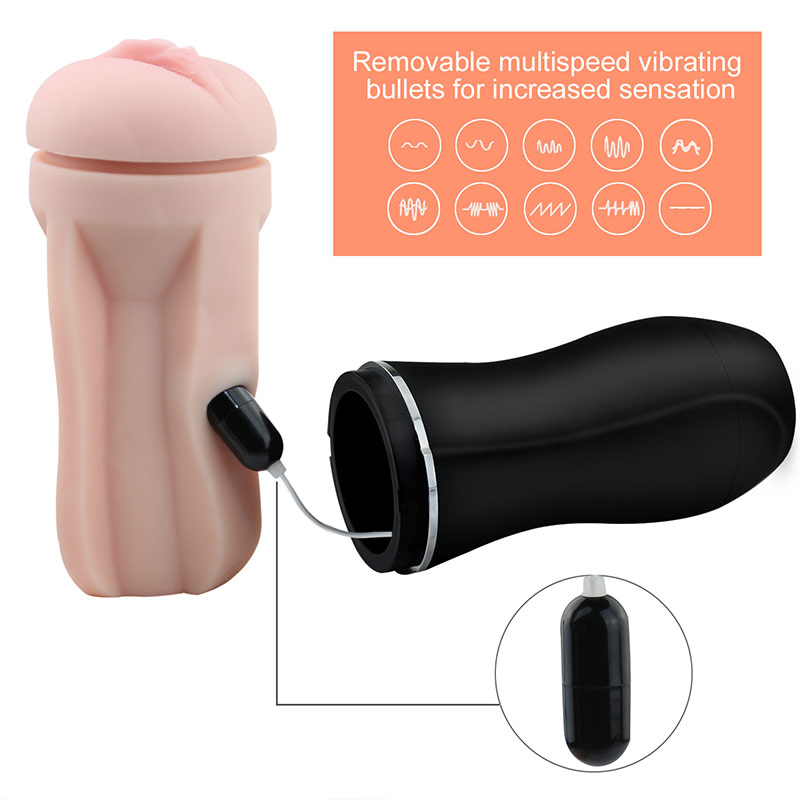 Ergonomic Design
This masturbator cup is designed by ergonomics so as to have beautiful lines and good hand touch feeling. It is lightweight and easy to hold, so when doing your things, even without vibration, you will never feel tired to insert, no matter how many times you want.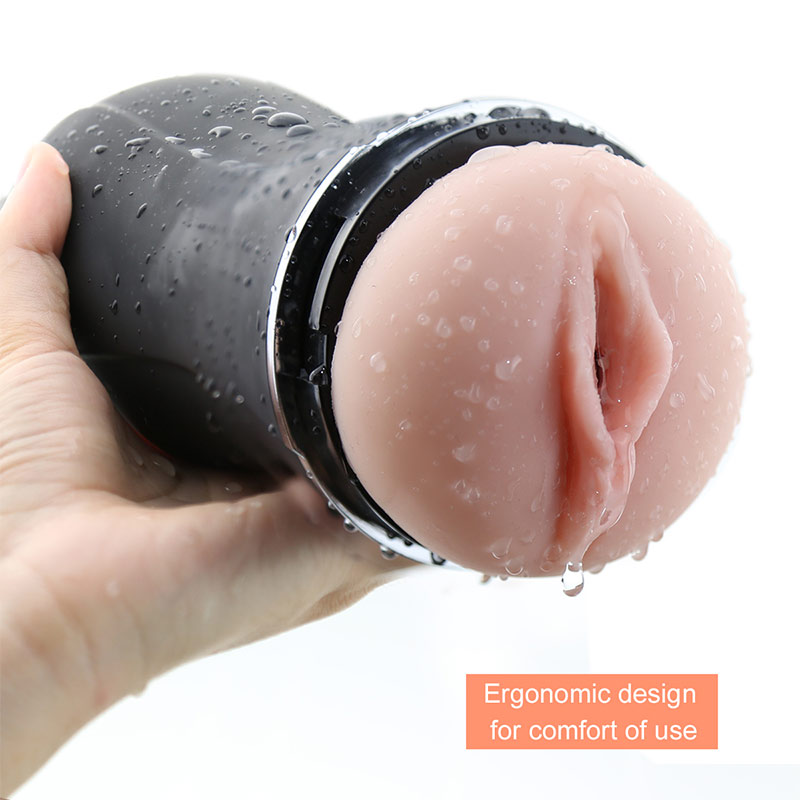 Discreet and Elegant Appearance
With the cap on, most people would never guess it's a sex toy. It looks more like a stylish Bluetooth speaker, or some other piece of totally innocuous electronics.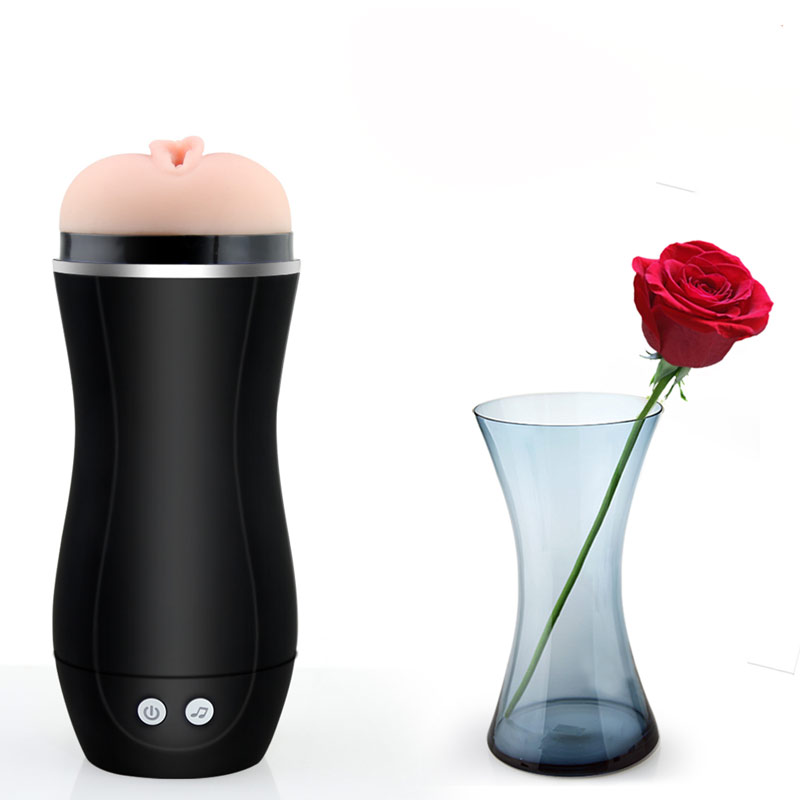 1.Please use with water based lubricant.
2.When cleaning up, make sure the water temperature is less than 60℃. Do not use acid alkaline cleaning fluid to clean.
3.Put in a cool place, avoid sunlight.
4.Please put it where your kids will not reach.