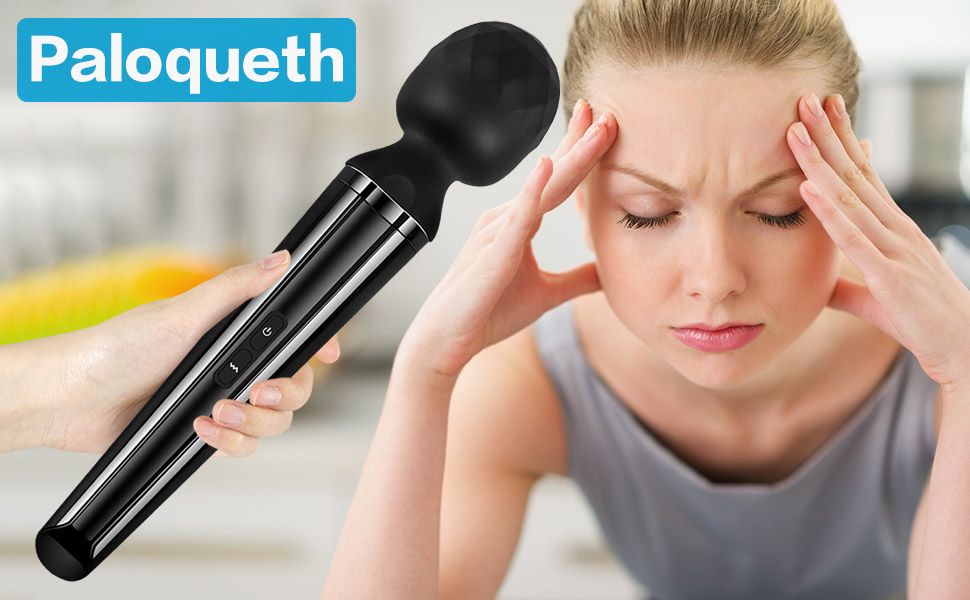 ♥ Offers unbeatable power for body massage.

♥ 3 speeds and 5 vibration modes available for your options
♥ Flexible to bend to joint your body, makes it possible to use on all over the body
♥ Made from firm ABS plastic while the head is covered in a hygienically medical-grade silicone
♥ Charging over USB makes this handheld massager very versatile and travel-friendly.
Intense Power & Flexible Head
The electric massager's strong power is concentrated in the head, allowing you to focus on a single point for maximum comfort. Or you can spread the comfort out by rolling the massager up and down your body. The head is so flexible that can be curved, bent, and otherwise contoured to your neck, shoulder, leg or whatever area you wish to massage.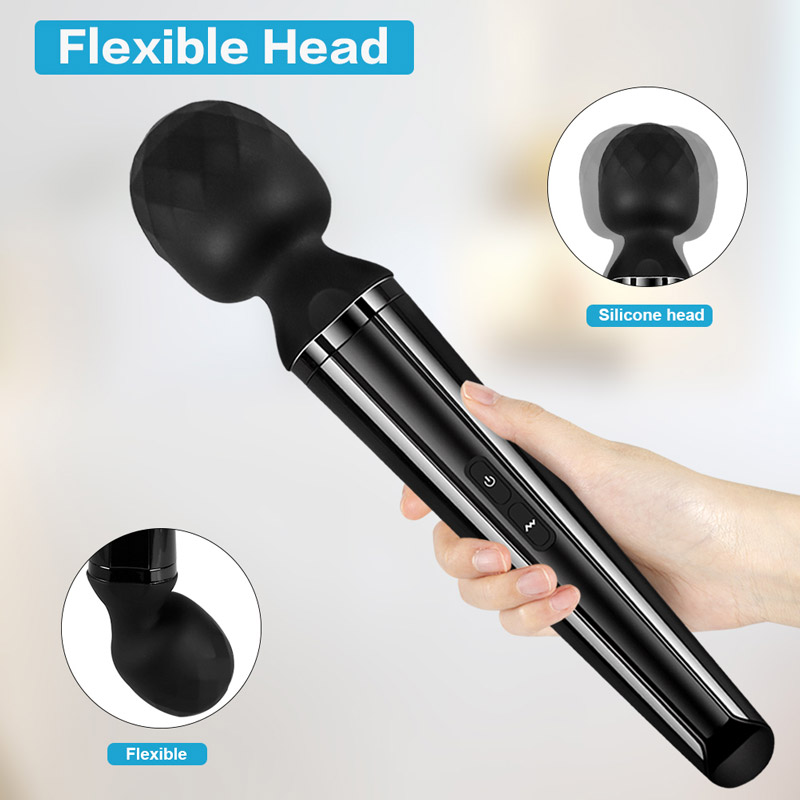 Different Modes for Multiple Functions
The PALOQUETH wand massager is a therapeutic massager with various functions. You have 3 powerful speeds and 5 vibrating intensities to choose from to satisfy your own needs. Whether you choose a lower speed to soothe tight muscles, or a higher speed for deep tissue massage, you are sure to find a sensation that is perfect for your needs.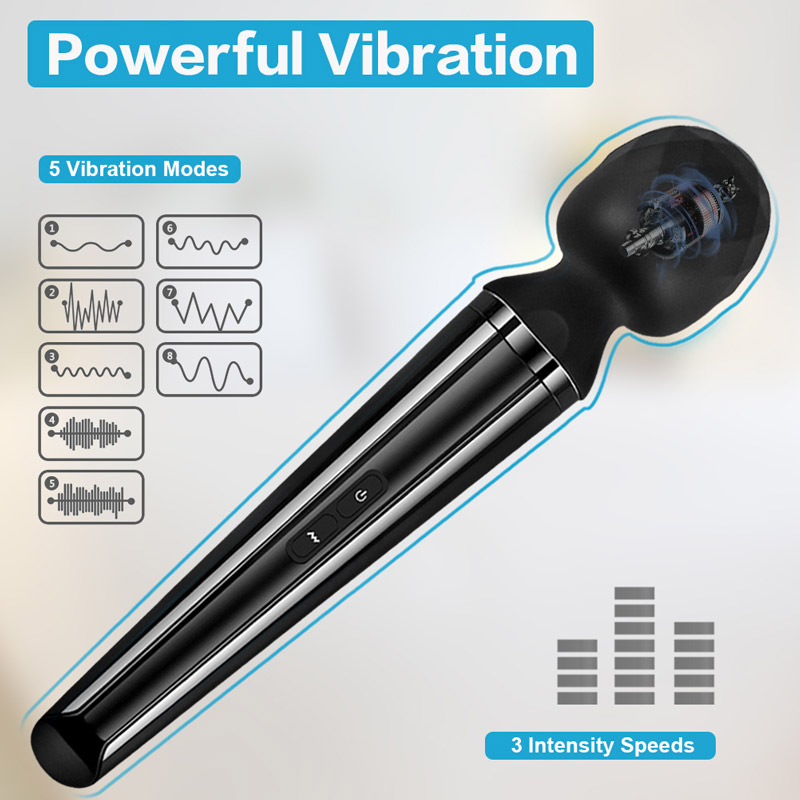 Body Safe Silicone Material
The handle of this wand massager is made from ABS and features a silicone control panel. The massaging head itself is made from silicone which is phthalate free and latex free. As the silicone is very soft and smooth to touch, with every glide, you will love how the silky material of the item surface pampers your skin.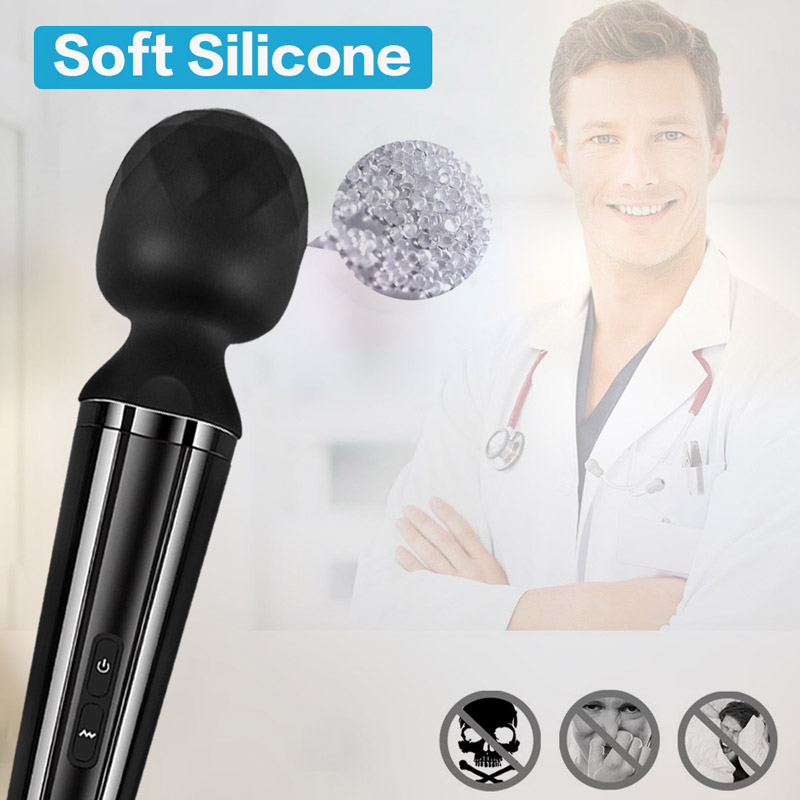 USB Rechargeable and Portable Size
This wand massager is cordless, USB rechargeable and compact. All of these features make it the perfect massager to use and carry out, with no outlets to hunt down or cords to tangle and tether you. You can easily take the massager in your luggage wherever you travel to and plug into any USB socket to enjoy massage after a tired day.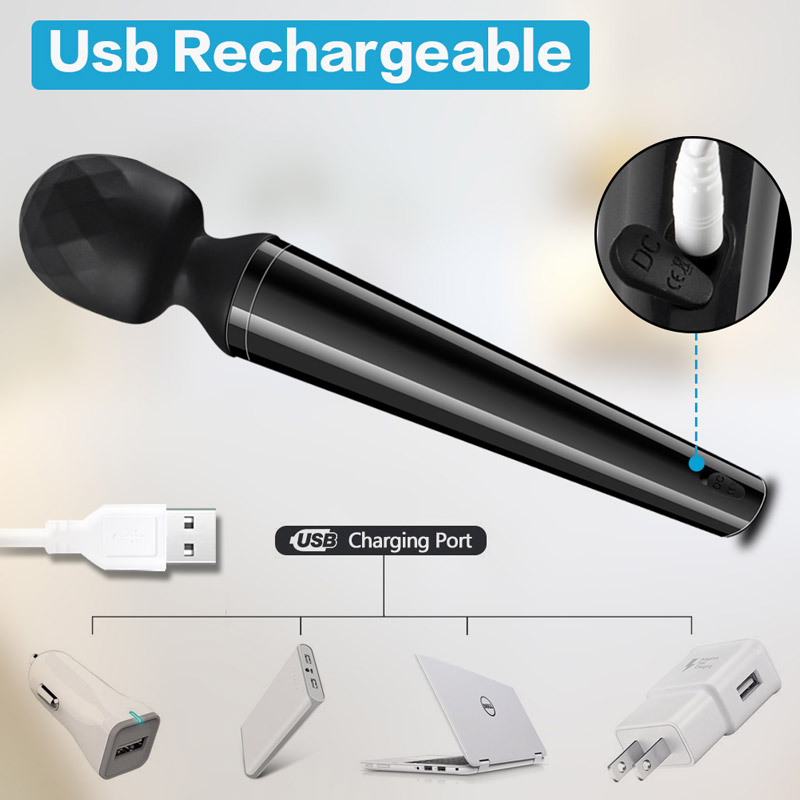 Simple Operation for your Convenience
This wand massager is designed to be handheld and controlling it couldn't be easier. There's only two buttons on the panel, simply press the power button for about 3 seconds, it will start to work. If you require a stronger approach, press 1 second again on power button to gain intensity or you can press the vibration button to relax you more.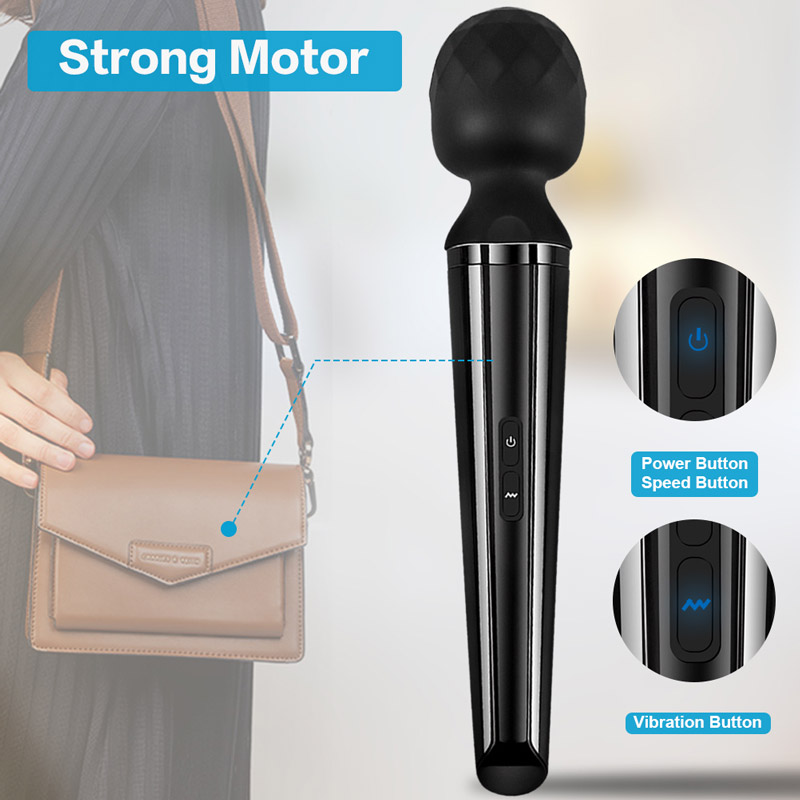 1. Please clean and disinfect before use.
2. Please use water-based lubricants and do not use oil-based lubricants.
3. Clean and disinfect after use, but cannot be immersed in water for long time.
4. Store in a ventilated and dry environment, avoid direct sunlight, no corrosive chemicals around.
5. This product is suitable for adults and has no contraceptive effect. Please read the instructions carefully when using.