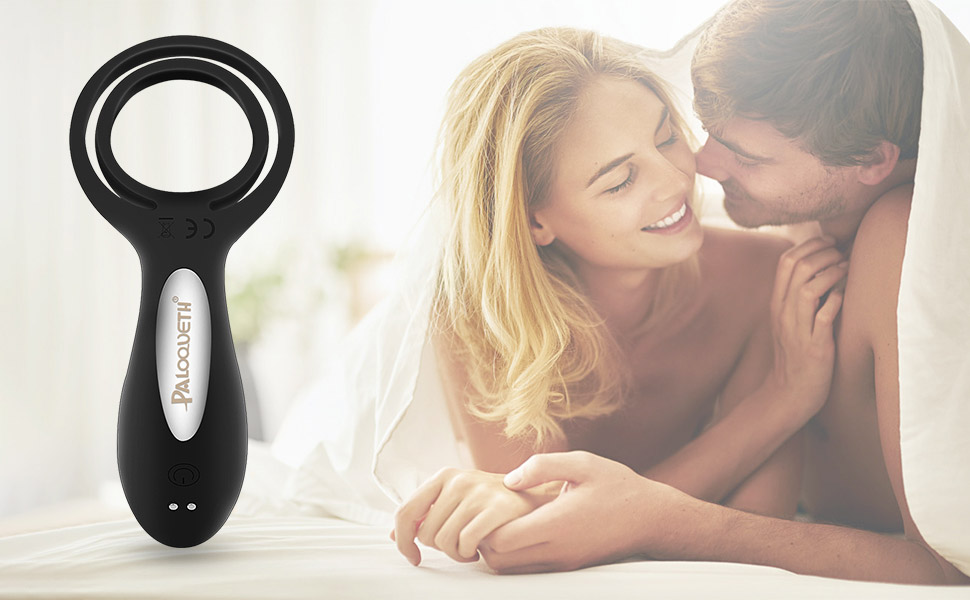 ♥ With three speeds and four patterns of vibration to choose, this powerful vibrating penis ring allows you to customize your shared pleasure and revel in the chance to experiment together.

♥ Two specially positioned rings for an extra-secure fit. Simply stretch one around the shaft and the other around the testicles to gently constrict blood flow for a boner that will shatter cement.
♥ Designed from soft, stretchy silicone that slides around any erect shaft to ensure a longer-lasting erection and share intensely stimulating vibrations during sex.
♥ Features a super-powered bullet motor and raised ribs for overwhelming pleasure right where it counts!
♥ This double cock ring is fully waterproof so you can enjoy it in the shower or pool.
Vibrating Double Cock Ring for Heightened Pleasure
Shared climaxes and languorous pleasure sessions are a reality with the deliciously stimulating Paloqueth double cock ring. Slide the 2 stretchy rings over his manhood, then activate the vibrations for spine-tingling stimulation of clitoris and balls.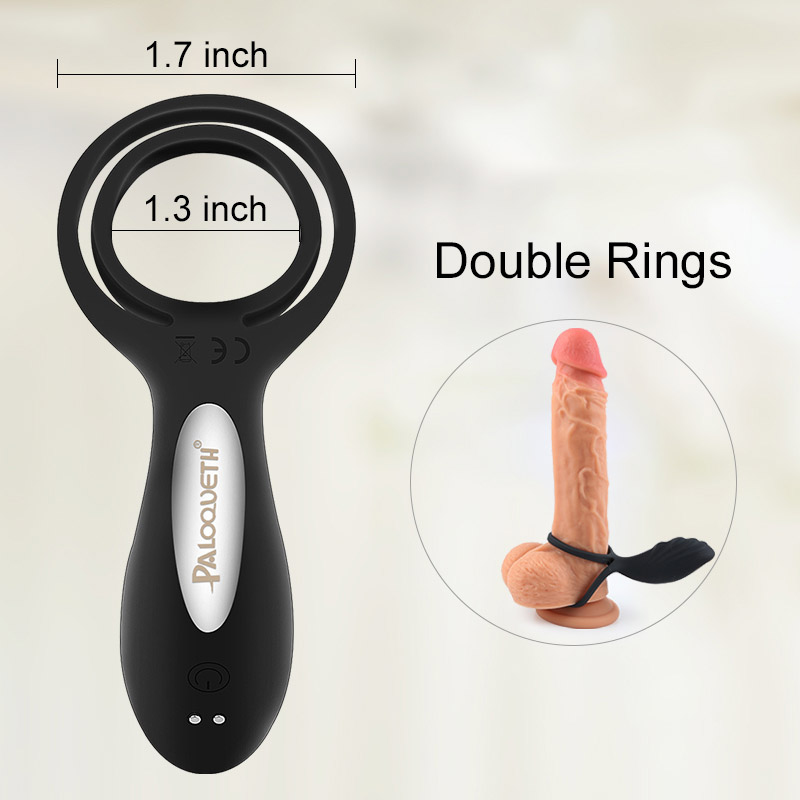 Explore 3 Speeds and 4 Patterns of Delicious Vibration
Reach for the (water-based) lube and turn his pole into a slippery one. Incorporate powerful vibration into your favorite sex positions, stretch the smaller ring down to the base and the larger ring around the testicles and press the button to let the 3 speeds and 4 patterns of delicious vibration do their thing.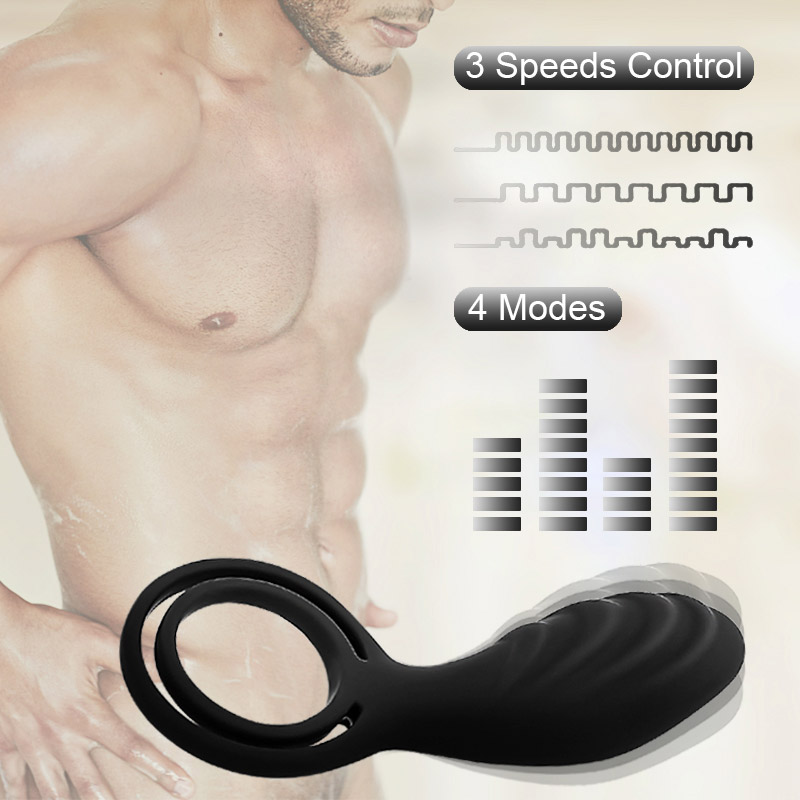 Cock Ring features Raised Nodules Playing with Partner Together
This supple silicone vibrating love ring creates powerful, shared sensations for couples. Intensify intimate contact during sex with the addition of the integrated stimulator on the cock ring, which nestles against her clitoris, lavishing extra attention to her most desired pleasure zone.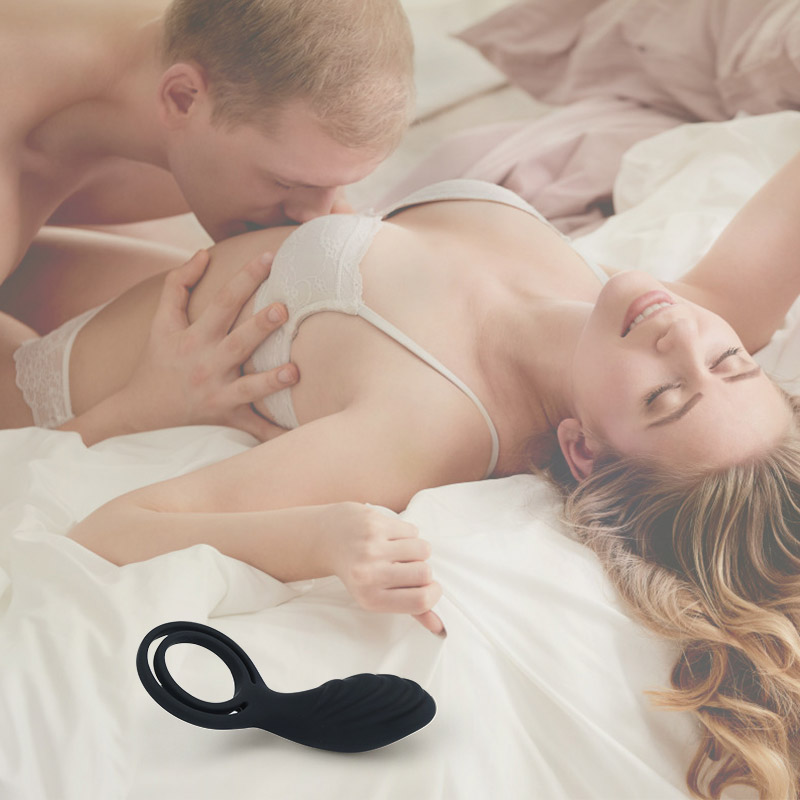 100% Waterproof for Aquatic Playtime
Want to carry the fun outside the bedroom? This fantastic penis ring is 100% waterproof, so you can explore and excite yourself in the shower, tub, or other wet and wild scenarios! Fire it up whenever you're in a slippery situation!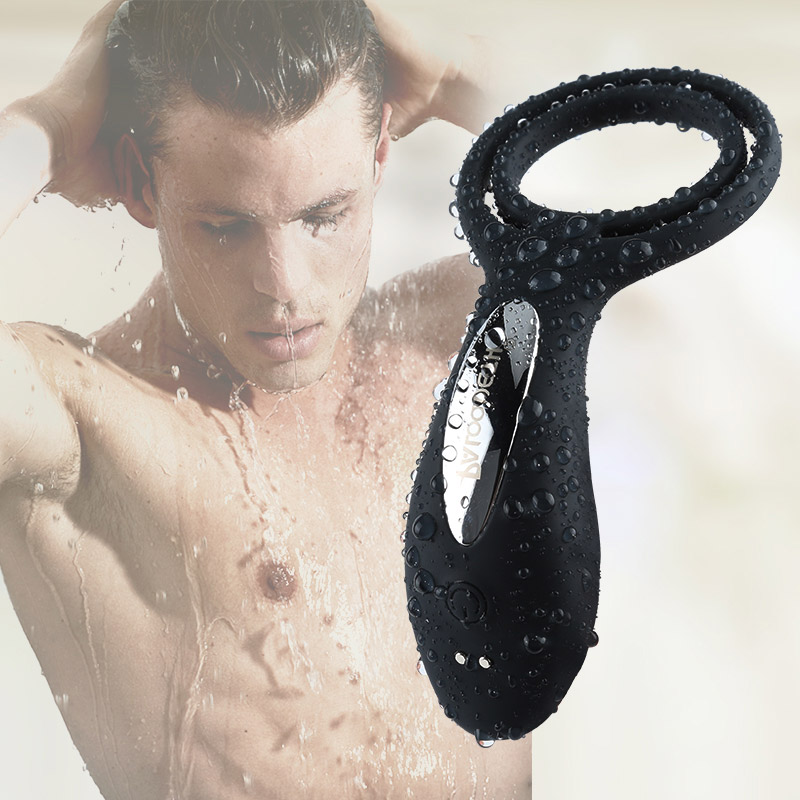 Silicone Material Ensures Skin-safe and Soft
The penis and ball rings are made from silicone, a soft and stretchy material valued for its body-healthy properties.The silky smooth silicone ring fits comfortably and easily stretches to fit most sizes.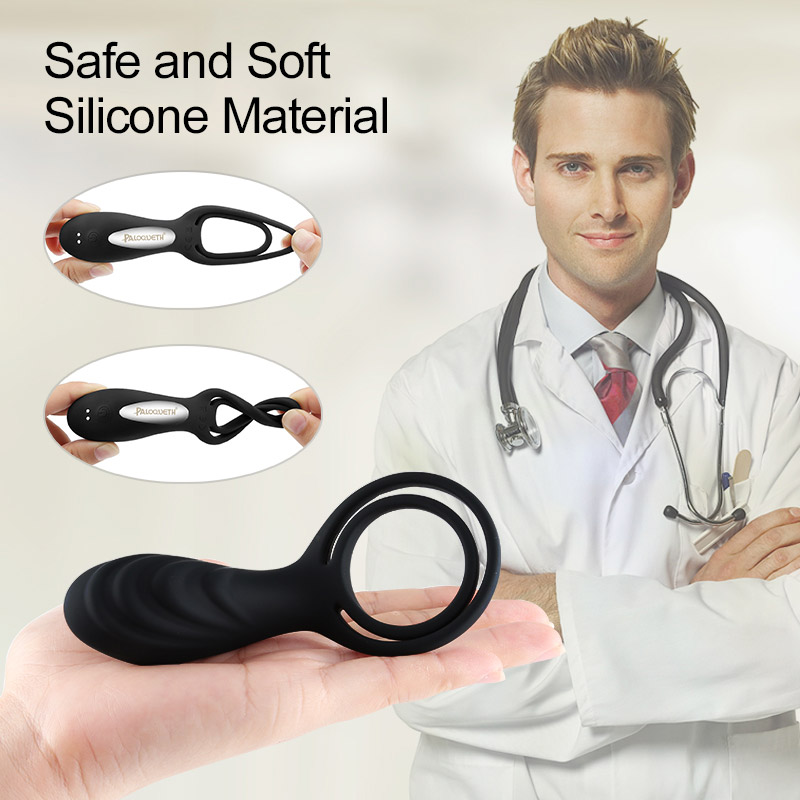 USB Rechargeable for Worldwide Use
More than just a climax inducing wonder, this vibrating ring won't cost you a fortune in batteries thanks to its USB rechargeable design.Just plug into any USB socket to enjoy waves of pleasure wherever you are.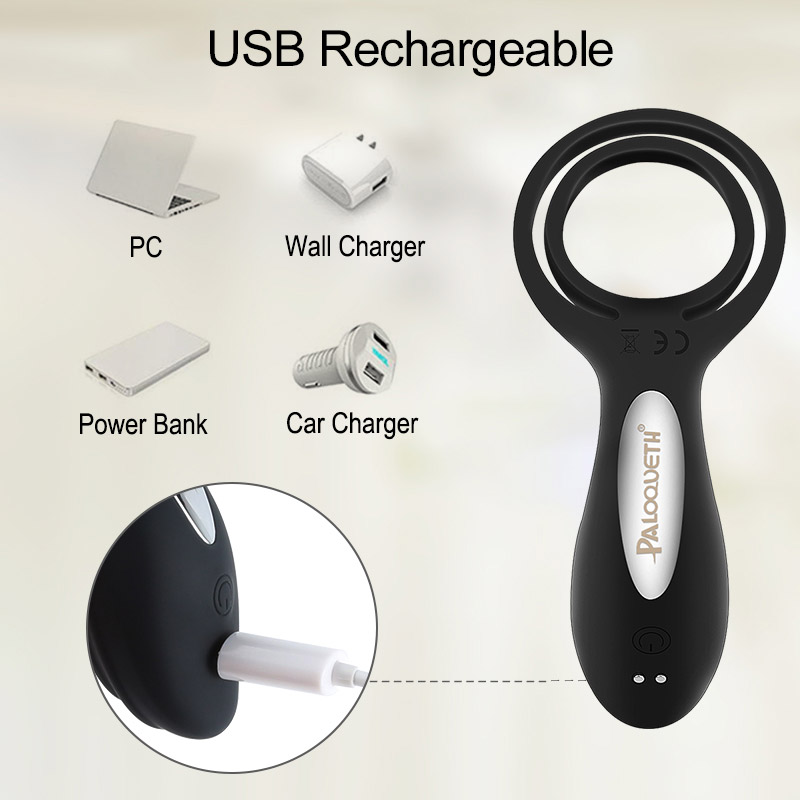 1. Do not place the product in a place where it cannot dissipate heat;
2. This product is a personal hygiene product, which cannot be shared by many people to avoid infection with bacteria;
3. This product has many functions, please do not overuse, excessive use will lead to reduced organ sensitivity;
4. When using this product, it is recommended to use with professional lubricants, the effect is better; please use water-soluble lubricant, do not use oil-based lubricant
5. After using this product, please clean it immediately, keep it in a safe place, and avoid infection with bacteria;
6. When you leave it for a long time, please completely dissipate the power. After careful cleaning and maintenance, place it in a cool, dry, under-reachable place.