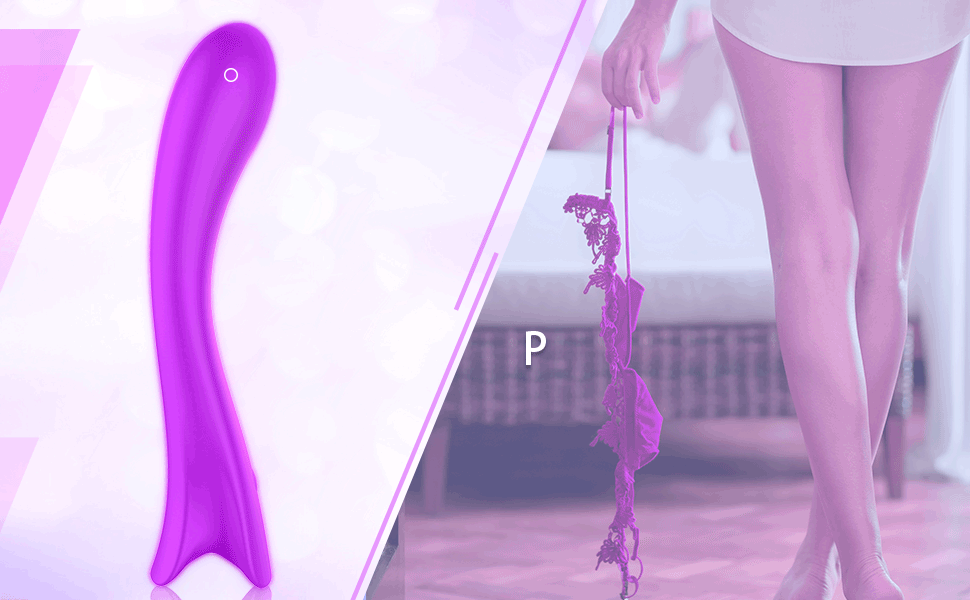 Aurora Glory, a borderline kinkster and lover of books, has a sex blog as a dumping ground for all her sex-related thoughts. She try to write things from an angle that would be beneficial to readers by combining her personal experience with thorough research to create posts that are both interesting and helpful. She believe that desire is the same, and the aims of her sex blog game is to increase sexual confidence - Posted by Aurora Glory on August 23, 2018.
 
There is nothing quite like the feel of a smooth soft silicone. I could run it up against my legs, enjoying the silky texture. Except, I just shove it straight into my vagina instead… Patience never was my strong point.
 
At almost 8 inches in length, it has a slender shaft able to reach the absolute depths of the vagina. The tip is gently curved to make the vibe naturally angle towards the g spot. Due to the design of the handle, it is easy to keep it facing the front vaginal wall during play. If your vagina slides it around, the handle will be facing a different way, showing you when to slip it back into the ultimate g spot stimulating position. This may seem like a small thing, but makes a huge difference for people newly discovering their intimate bodies. People who may not know exactly what it feels like yet for their g spot to be pleasured.
 
With a dollop of lube and my favourite fantasy conjured up the G Spot Vibe, with its slender neck, slipped into me like a finger in an apple pie (or something like that). The curved shaft arched towards my g spot immediately and the rigid tip stroked and stimulated with every buzz of the patterned vibration. The vibrations felt prominently strong, but not uncomfortably so, which I've experienced with more powerful vibrators.

With the addition of clitoral stimulation, a necessary for me with internal play, climax after climax shook me. It is clear this is what this Vibrator was made for. It excels internally, crafted perfectly for g spot pleasure.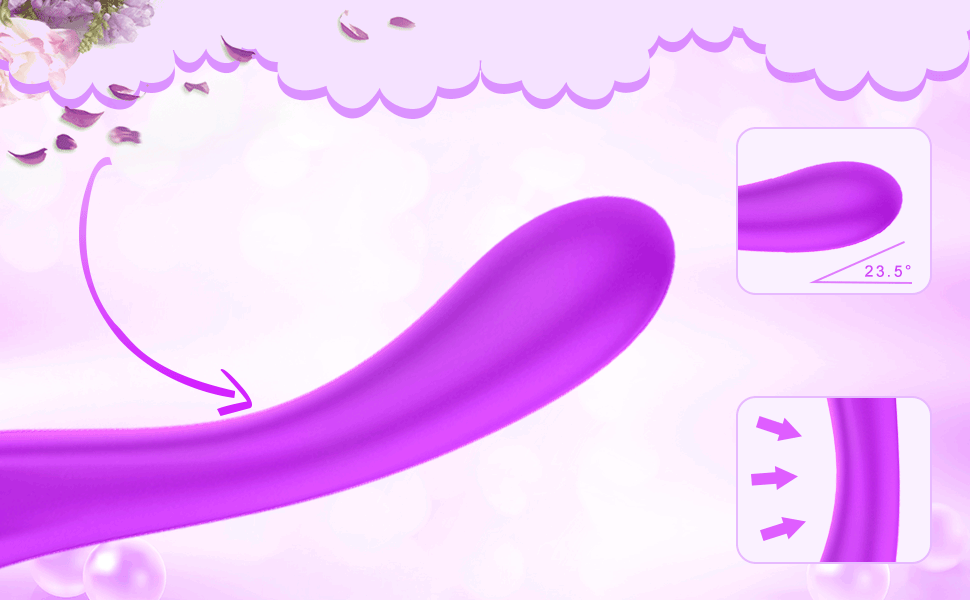 One of the things I love about vibrators like this is that they work perfectly both internally and externally. Since I'm more of a clit stim girl, I went for an exterior fumble first.

The tip of the G Spot Vibrator is small and rounded, so the stimulation was precise. Only slightly broader than the average bullet vibe. Fortunately for me, as that just so happens to be my favourite kind. Whilst I don't feel this vibe reaches the powerful depth of higher-end brands, it is good enough that I can consider an climax a sure thing. And those world-rocking climax certainly aren't below a knicker-dripping standard.

There is no texture to this vibrator, it is smooth from top to handle. The curved tip is textureless and rounded, making internal stimulation both gentle and comfortable. Gentle, but effective. As the entire body of the G Spot Vibrator is rigid, it offers firm and precise stimulation internally. The g spot definitely knows it's there and it means business. The business of pleasure, of course.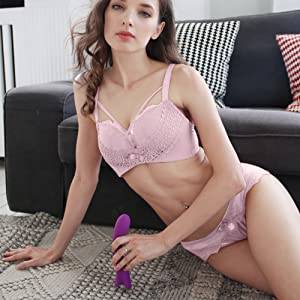 9 Different Vibration Modes

With nine different vibration modes, there is more than enough variety to keep your bits interested. Going for simple, only one button controls the functions. But it is reasonably easy to navigate during use. The G Spot Vibrator has three steady vibe intensities which cover enough range to please plenty. It also has six patterned vibrations that I enjoy for both clitoral teasing and to simulate internal movement.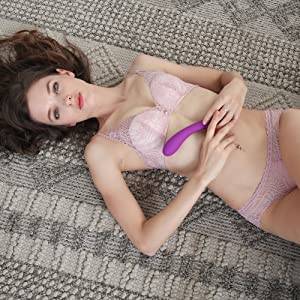 USB Charging Cable Included

The first time I came across a charging port like this I was nervous to ram the usb cable through the silicone covered hole. I've since filled many a charging hole with metal and have had the reward of shower-safe wanks, thanks to the waterproof design. The G Spot Vibrator will rev for about 2 hours before it runs out of juice. It can then be plugged in and within an hour and a half, you're good to buzz all over again.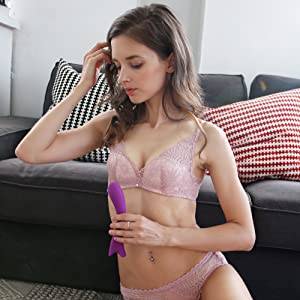 Sturdy Cardboard Packaging

I liked the natural look of the G Spot Vibrator box. Cardboard coloured, cardboard material. It doesn't appear cheap or tacky, it is a sturdy rectangular box that genuinely looks good. Of course, I was even happier when I discovered it contained not only my stylish new vibrator but a handy storage pouch too.  
Tjis g spot vibrator has 3 intensities of constant vibration and 6 more vibrating patterns. Within the group of patterns only the first has the normal on-off vibration pattern. The other 5 vary the intensity, sure to keep your personal fun interesting.
 
What makes this personal vibrator special is the shape. The large head with that fabulous ridge that presses and pulls on the G-Spot just right...either you or your partner can manipulate and move it, to find that sweet spot that will bring you to a very wet climax in a relatively short time.
 
The smooth, silicone material we use feels so amazing and soft against your more sensitive areas, especially when combined with water-based lube. There are no rough edges and it doesn't have that new toy smell to it, makes it very easy to use.
 
Waterproof vibrator for women is very quiet if discretion is a worry. You could hear it in the same room but not behind closed doors even on the highest setting. This is great for people who share a house with innocents.
 
The dildo vibrator has the usual *almost* invisible charging port near the base, where the USB cable plugs into. So wonderful, not having to worry about batteries anymore! The light blinks while it's charging, and remains steady when it's fully charged.