Thrusting Anal Vibrator with 12 Vibrating 3 Thrusting Modes
 
Experience the Endless Capabilities of This Wildly Erotic Sex Toy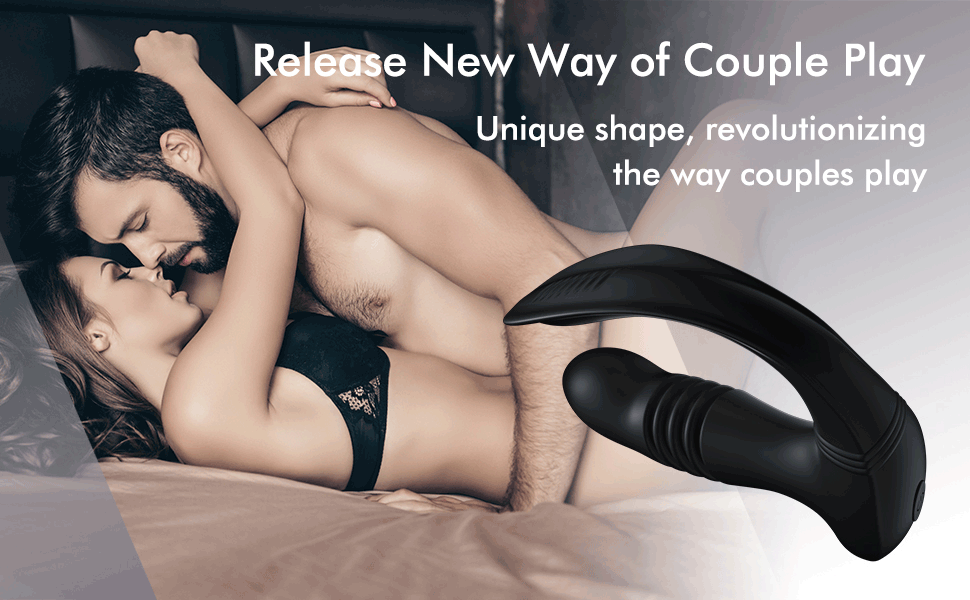 Powerful Motor Delivers 3 Modes of Thrust Actions & 12 Vibrations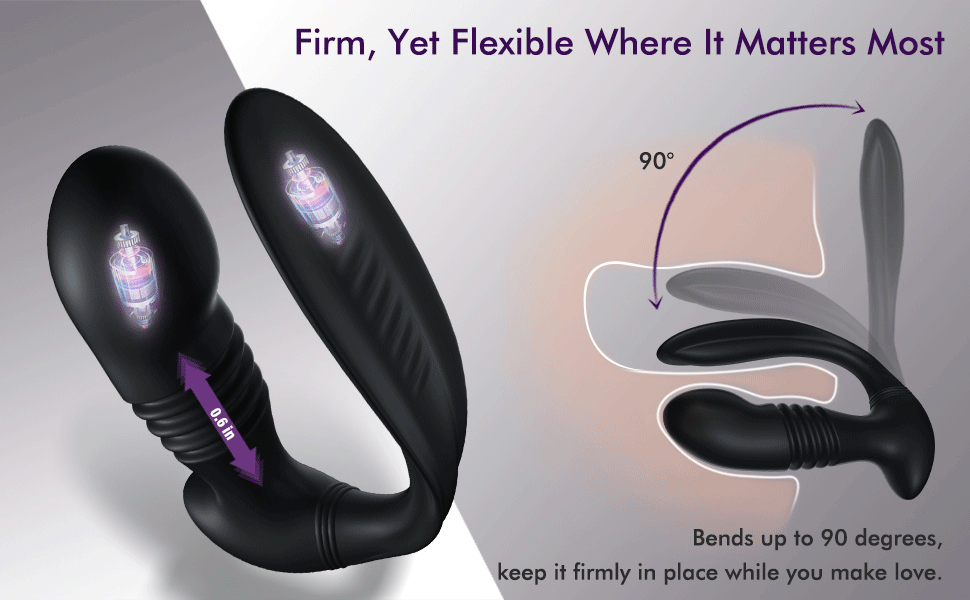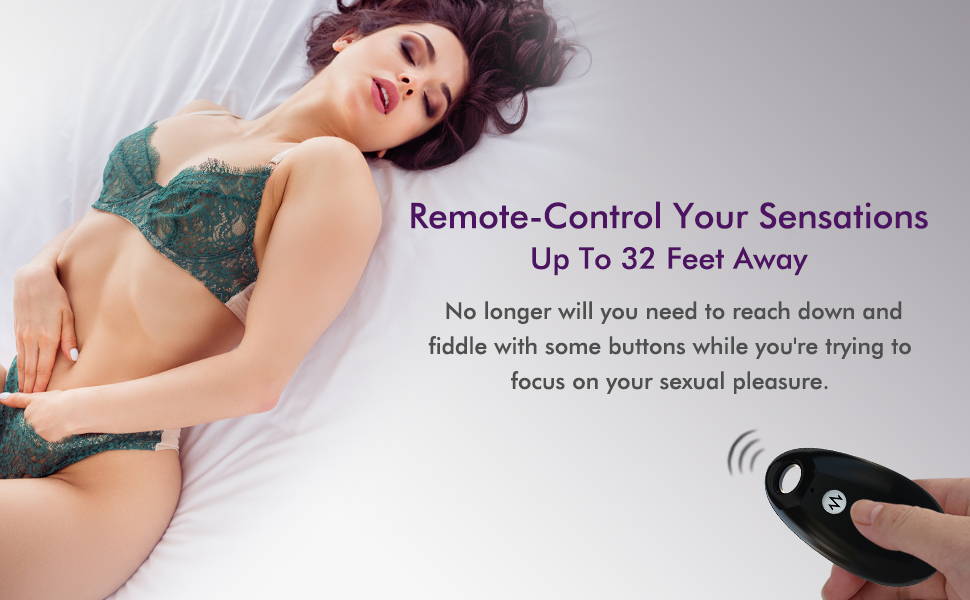 Solo or With Your Most Trusted Lover

The remote fits securely in the palm of your hand as you use the simple button controls to go from one amazing sensation to another. You can also hand the remote to your partner. They can control your booty sensations from as far as 32 feet away!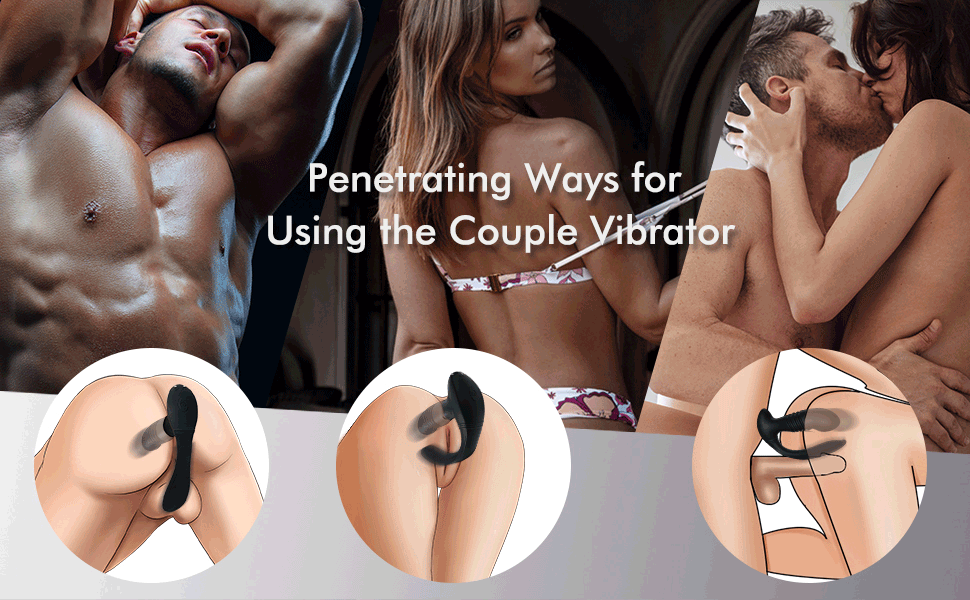 Versatile Vagina & Anus Friendly, Wearable, Interactive, Intensely Intimate Vibrator

Feel what interactive sex play can be like, from face to face, or across the room.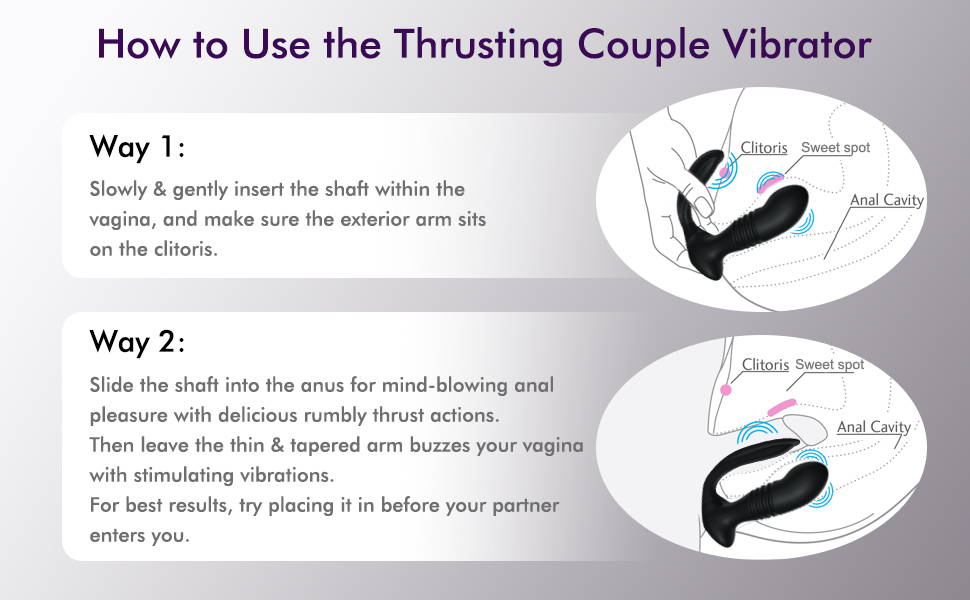 【Wireless Operation with 12 Vibrations and 3 Thrust Actions】The couple sex products comes with 12 built-in vibration modes and 3 blessing thrust actions. You can create customized patterns with the wireless remote controller–giving you an effectively limitless amount of combo. Developing a smooth and gentle mode for foreplay and then something fast and intense to send you over the edge!
 
【For Partner Play and Solo Fun】 For shared sex play, the shaft will awaken anal sensation, while the other end is slipped into the vaginal canal for intimate vibrations for both partners. The smooth silicone texture will tempt and tease your partner during penetrative play. For self-satisfaction, slip the plug inside and its curved design will massage your g spot, while the exterior portion can tickle your clit.
 
【Rechargeable for Eco-friendly, On-the-go Orgasms】The couple pleasure toy can run up to 60 minutes on a single charge. It comes with a USB charging cable that attaches magnetically to metal prongs on the base of the vibe. And takes about 2 hours to completely recharge.
 
【Made from Silicone Material】The partner vibe for couple is made from premium silicone, a body-friendly material valued for being easy to clean and hypoallergenic. This makes it completely safe even for people with sensitive skin or severe allergies, ensuring the smoothest and safest experience possible.
 
【Discreet Packaging& Professional After-sales Service】PALOQUETH adult sex toy comes with discreet packages without sex toy indication to help you avoid the possible embarrassing moment. Please feel free to contact us if you have any questions about the item you purchased. We promise 30 days hassle-free refund and 1-year replacement policy.