♥ 3 different intensities and 8 varying vibrations
♥ Phthalate-free and hypoallergenic medical silicone
♥ 2 in 1 G-spot clitoral sucking vibrator
♥ USB rechargable for convenient use
♥ Waterproof design for easy cleaning

3 Clit Sucking Levels
This clitoral sucker is truly revolutionary! It mimics the amazing sensations of oral sex, while leaving you in control. It feels like someone blowing and sucking on your most sensitive and supple femininity. Unlike most sex toys that work by using direct vibration, the Paloqueth clitoral vibrator uses gentle suction and pressure waves to tease and please your most sensitive areas. With the 3 escalating levels of intensity, it huffs and puffs as you moan and groan through maximum pleasure. It is the the most fun you will ever have with a sex toy!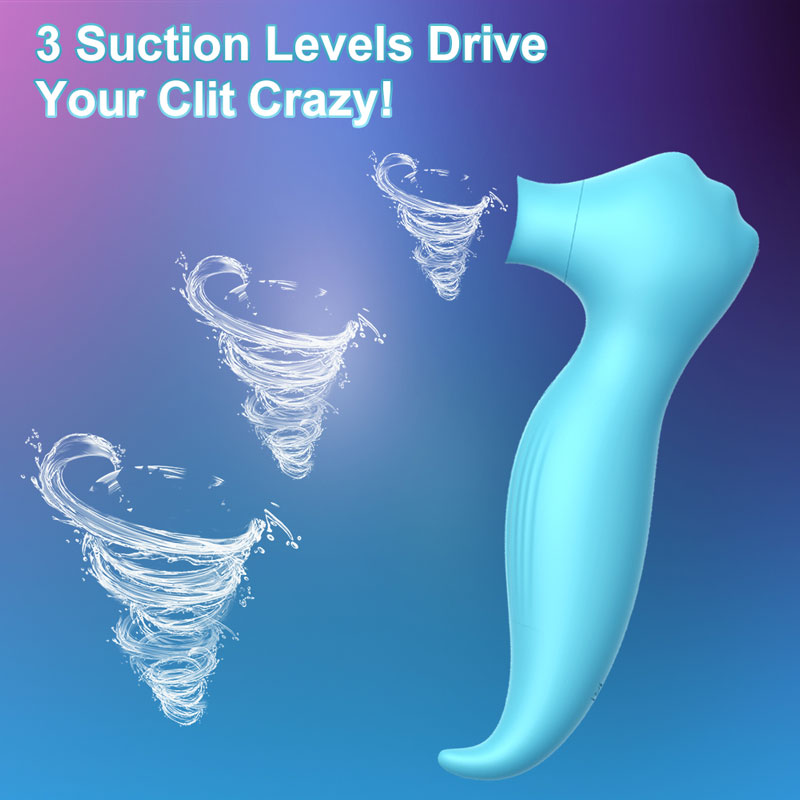 8 Vibration Modes for Clit & G-spot
Not only does this amazing clitoral vibrator suck your clit, it also has a unique seahorse-shaped clitoral stimulator with a powerful motor at the lower half. This design provides use as a vibrator for an intense sensitive-spot climax! The powerful motor creates low-pitched rumbling vibrations. The vibrations are stronger and more intense than your typical vibrator, while also being quieter for your privacy. This vibrator has 8 different vibration modes! Including 3 speeds and 5 pulsating patterns, it allows for every type of pleasure you need, from slow and soft to hard and intense. You'll be amazed at how good these vibrations feel when they're sending throbbing vibrations to your sensitive -spot for an intense and explosive orgasm!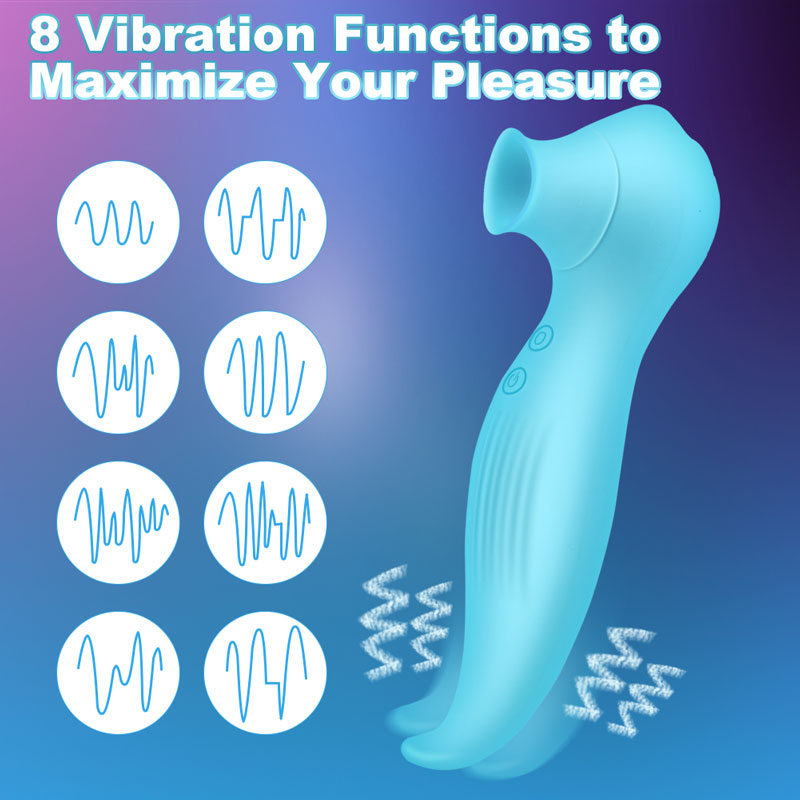 Cordless Handheld and USB Rechargeable
Portable handheld and cordless USB rechargeable design. Easy to carry. You can use the massager anywhere. Take this sucker with you on vacation to relax in your hotel room! Give your partner or yourself the sucking of a lifetime.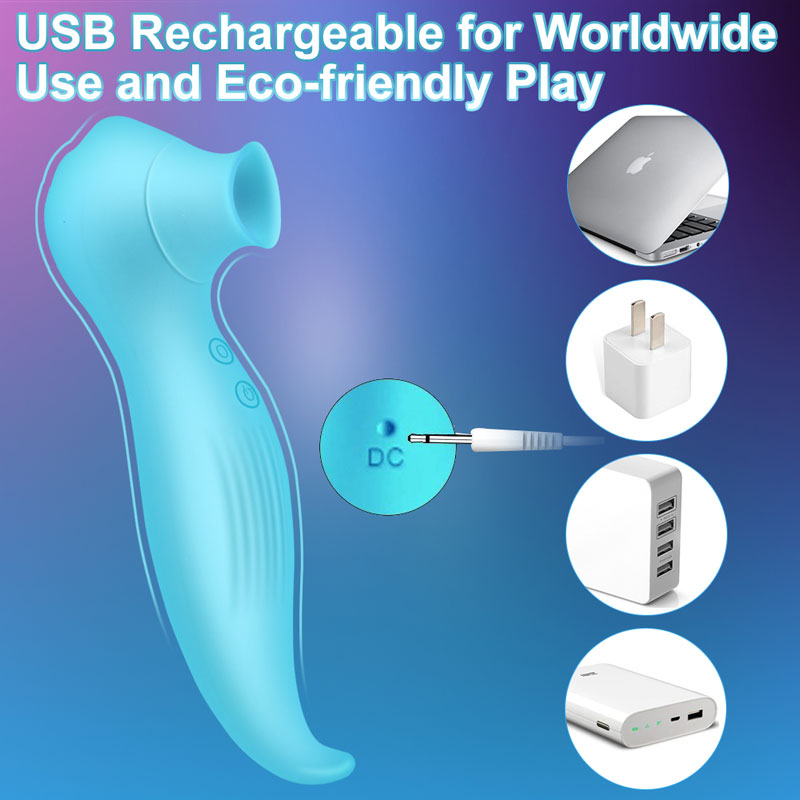 Waterproof Design
Paloqueth sucking vibrator is water resistant, so you can wash it easily, but do not submerge for long time and take care to thoroughly dry after each use.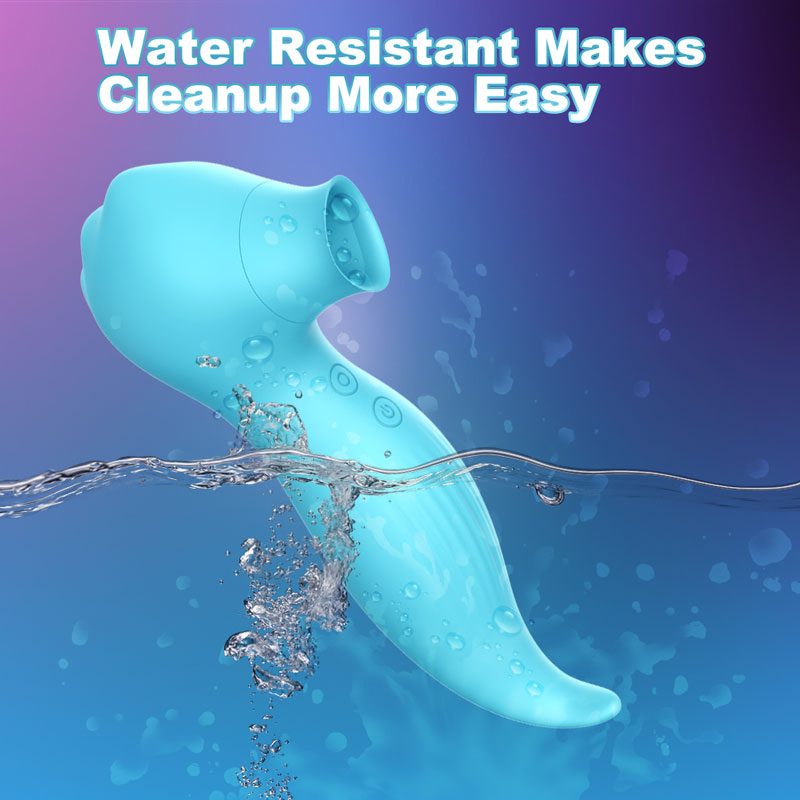 Made from Body-safe Silicone
This Paloqueth clitoral vibrator is extremely smooth and soft to the touch. It is made from body-safe silicone which is not only safe for you, but also rejoiced by sex toy experts for being easy to clean, extremely durable and hypoallergenic, keeping your skin safe and healthy.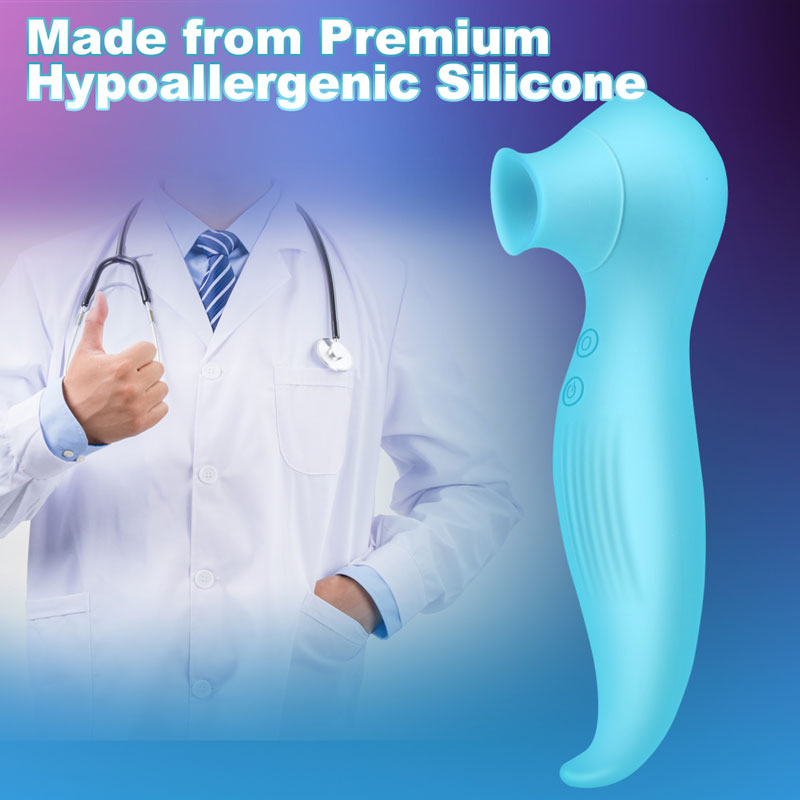 Whisper Quiet
Paloqueth ensures our products meet the highest requirements. The motor has a long life span, is powerful and whisper quiet. At under 50 decibels, you can barely hear it from more than 1 meter away.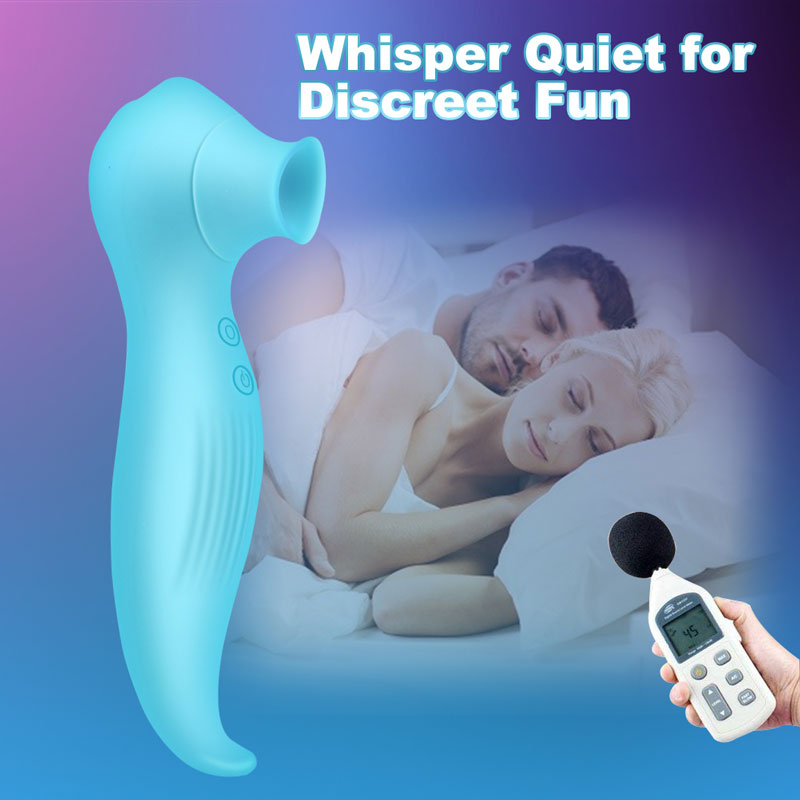 1. Please clean and disinfect before use.
2. Please use water-based lubricants and do not use oil-based lubricants.
3. Clean and disinfect after use, but cannot be immersed in water for long time.
4. Store in a ventilated and dry environment, avoid direct sunlight, no corrosive chemicals around.
5. This product is suitable for adults and has no contraceptive effect. Please read the instructions carefully when using.