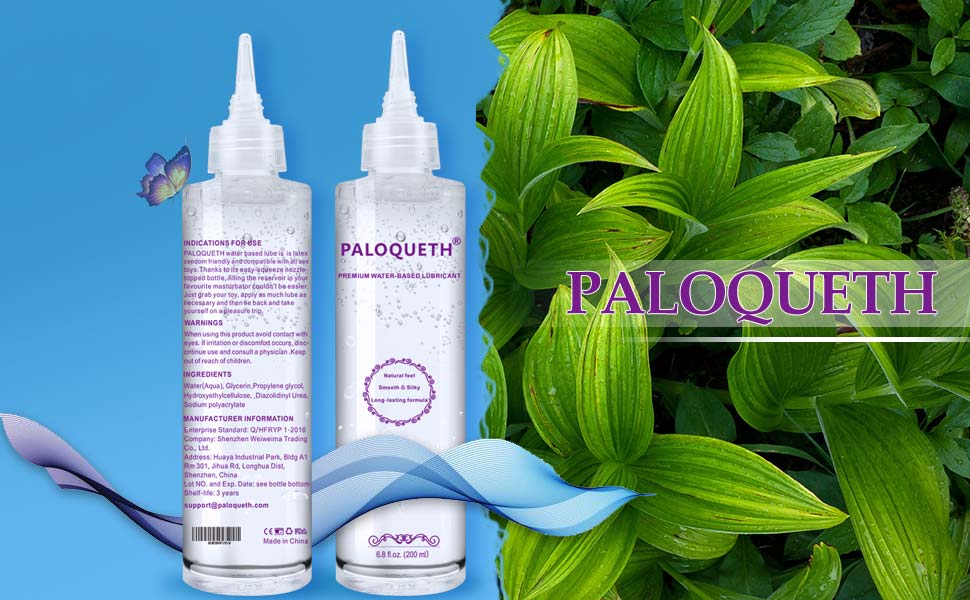 Why we only sell water based lubricant?
1. More natural: acidity and viscosity are completely consistent with human secretions so as to feel better while using.
2. More sanitary: after use, clean conveniently, not greasy, not allergic.
3. Safer: water-based lubricants do not change the latex molecular structure of condoms, and more effectively prevent the transmission of viral pathogens such as HIV.
4. More environmentally friendly: silicone oil is not degradable, however water can be absorbed by the human body, so water-soluble lubricant belongs to environmental protection products, which is in line with international trend.
5. Healthier: the main component of silicone lubricants is silicone, which can damage the product of the same material and therefore cannot be used in conjunction with the silicone resin sex toy. Oil-based lubricants also dissolve latex condoms and are not easily decomposed in the vagina, which may cause female vaginitis. So these two types of lubricants are not recommended to use.
♥ Syringe shaped mouth design
♥ Water based, easy to clean
♥ Slick and moisturizing, not sticky
♥ No artificial scent and odorless
♥ Compatible with all sex toys
Syringe-shaped Nozzle
This lubricant makes your life no more messes! The syringe-shaped head makes it convenient to use, with a nozzle-topped bottle applying as much lube as you want. The easy-squeeze bottle also ensures quick application especially when the coming time overcomes you.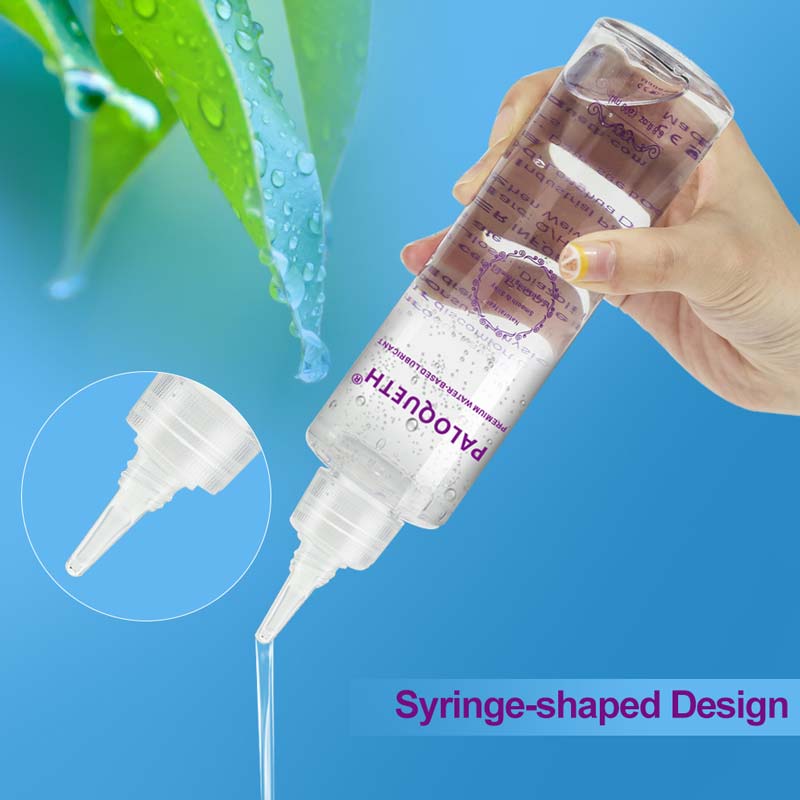 Water Based Lubricant
Water based lubricant is the most popular form of lubricant chosen by every individual. Water-based lubricants are lubricants based on mineral oils, synthetic hydrocarbons and animal and vegetable oils, which can be truly dissolved in water. It's not sticky like others, easily washable, can be used while using condoms and toys, there is no side effect and good for health.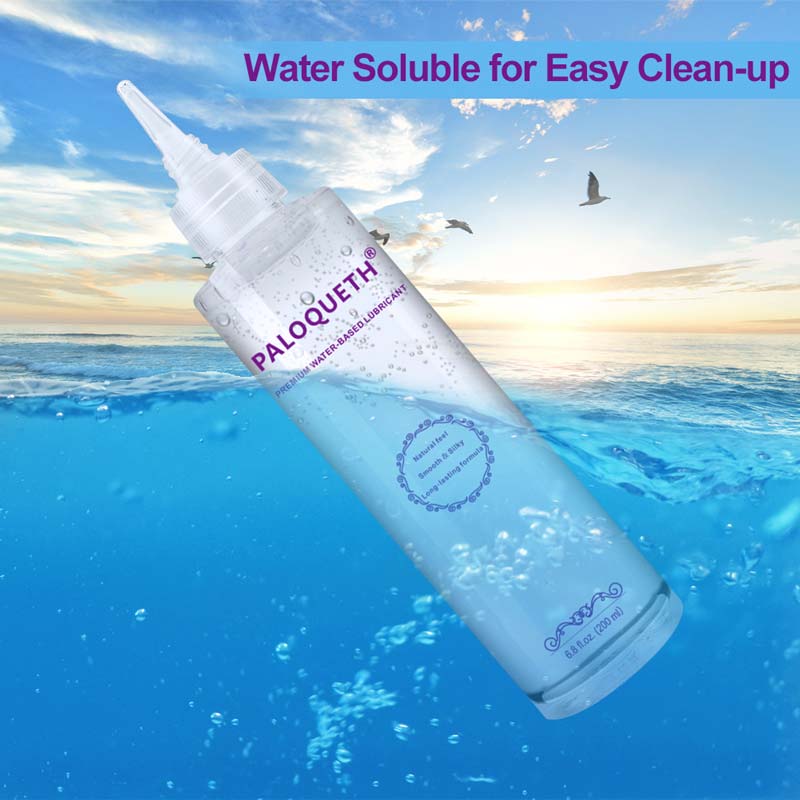 Smooth but Not Sticky
Water based lubricant made by Paloqueth does not get sticky and easily cleans up. It's the smoothest, most realistic, sensationally pleasing lube ever, regardless of what your aims are it works up to highest expectations. We highly recommend this product for toys and for solo fun. It's very thick and doesn't drip all over the place. It stays slick for a long time, and caused no irritation.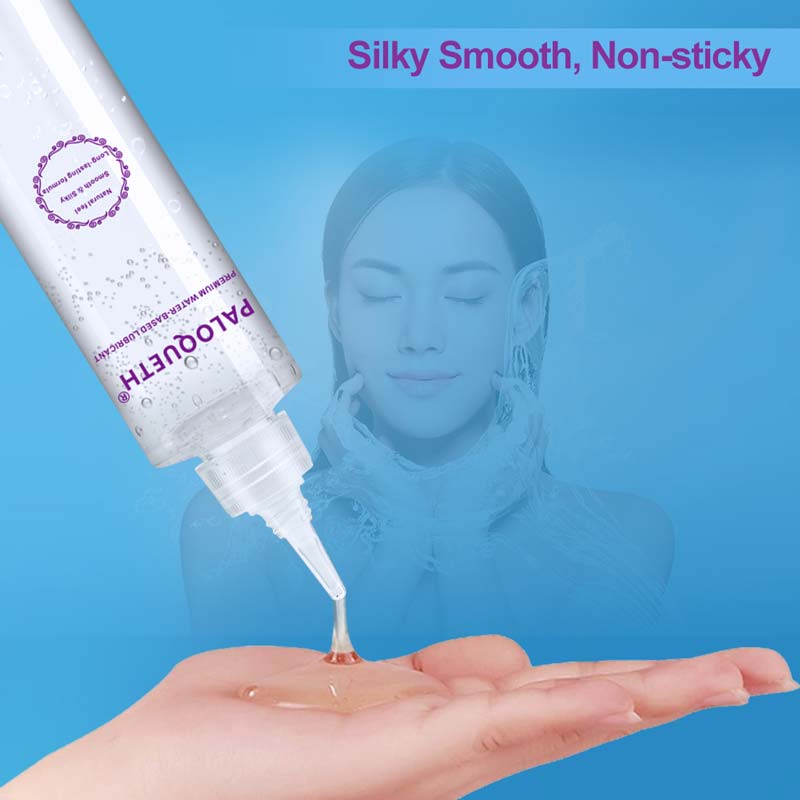 Laboratory & Clinically Tested
The PALOQUETH personal lube is non-toxic chemicals and compatible with most silicone materials. It is made of safe ingredients that is gentler than other lubes to keep your sensitive skin healthy without the use of parabens.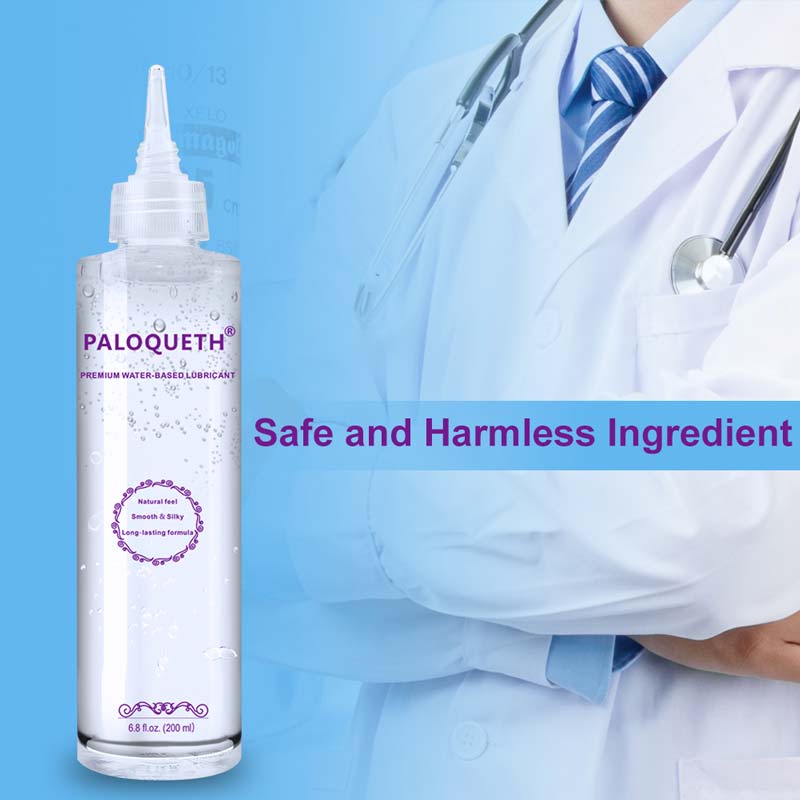 Non-greasy and Unscented Lube
As it is water-based, it doesn't leave you feeling greasy. And there is no artificial scent, which is body friendly for you.